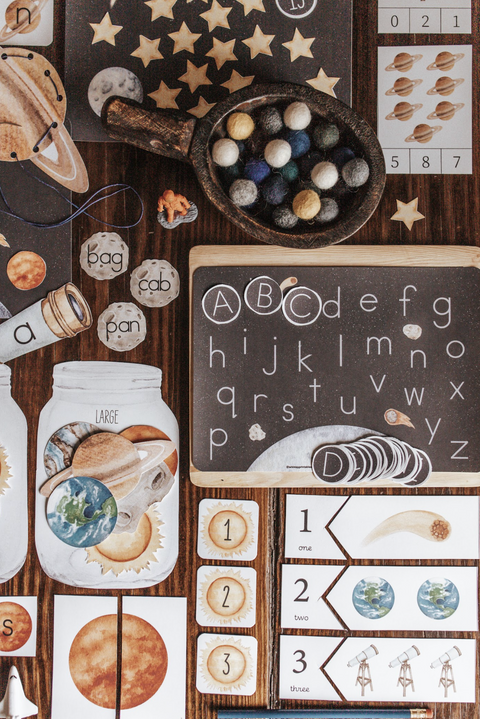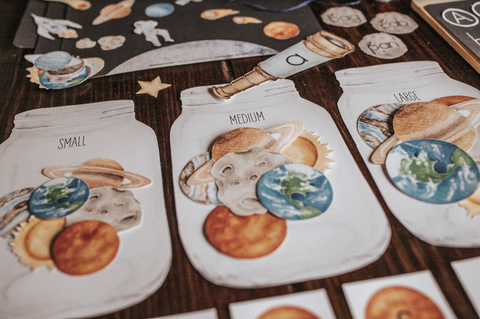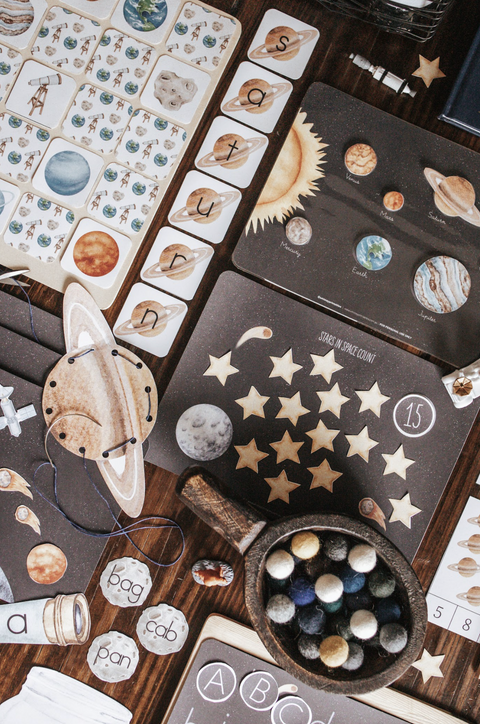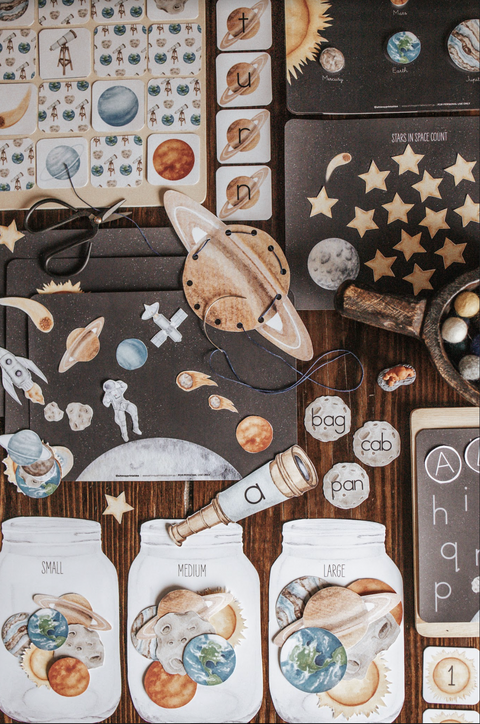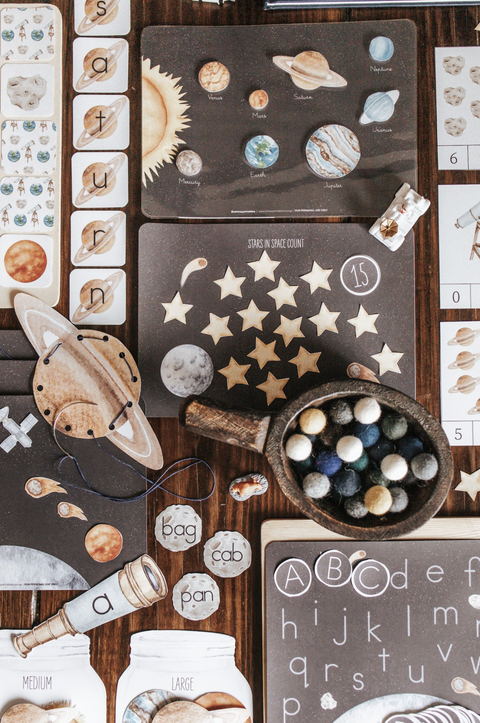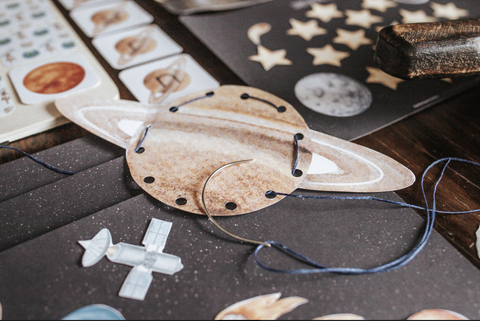 Harbor and Sprout
Astronomy Morning Basket
Our themed printable morning basket sets, created by Rebecca Clarke of Whimsy Printables, are aimed at children ages 2-6 to go alongside each of our individual unit studies! These packs can be used in tandem with their corresponding units or enjoyed independently. Shop our Astronomy unit study here.
Here's what you'll find inside the Astronomy Morning Basket:
Number Puzzles: count the object and match with the correct numbered piece

Alphabet Cover Up: an alphabet cover up game that doubles as an upper-and lower-case letter match

Alphabet Sheets: A collection of alphabet sheets that can be used in many ways. Color, paint, use small nature objects to fill in the letter, etc.

Middle Sound Sorting Game: sound out the words on each word card and place the card onto its matching middle sound category

Coloring Sheets: a selection of fun coloring sheets for the whole family to enjoy

Cutting Strips: enjoy cutting along the different lines for fine motor skill practice

Planet Silhouette Match: match the planet to its corresponding silhouette shape on the space mat

Astronomy Clip Cards: counting and number recognition practice in a tactile way; use a peg, gem, or play dough to mark the correct number

Lacing Cards: simple to prep with lovely images and hands-on motor skill refinement, includes lovely patterned backing

Memory Match Game: Find each card's matching pair, for memory or visual matching

Playdough Mats: 3 different playdough mats and planet/space themed pieces to create your own scenes

Astronomy Puzzles: a selection of space-themed 2-piece puzzles

Size Sorting Space Jars: sort the different sized planets and space objects into 2 or 3 galaxy jars depending on your child's needs

Sun Numbers: a set of happy sun numbers that can be used for many different open-ended learning activities

Word Puzzles: a set of space-related word cards to build

Stars in Space Count: a fun coloring stars counting game that your littlest learners will enjoy
This morning basket is delivered as a digital, printable pack and is sure to delight and engage learners and nature lovers of all ages!
Simple Subscriptions
Get a discounted monthly credit to use on your H+S favorites