Holiday Bundle available now through January 1!
Enjoy a Holiday Homeschool Curriculum Bundle for the whole family! This bundle includes a wide selection of holiday-themed curriculum including our full Winter Holidays Unit Study, early learning curriculum, and educational resources valued at over $150, available for just $39 through January 1!
Explore Our Curriculum + Resource Options
Nature Handicraft Ebook Vol. 4: Winter Collection Available Now!
Featuring enchanting nature handicrafts with step-by-step tutorials, this convenient ebook is perfect for all ages. No printing required, no schedule, no agenda- each edition of our nature handicraft ebooks is filled to the brim with the simple joy of creating new and different projects from a stunning, unique selection. All Nature Handicraft Ebooks are on sale for half price through December 29!
Nature Handicraft Ebook Vol. 4: Winter Collection
$25.00
$49.00
you save $24.00
Simple Subscriptions
The most simple, convenient way to get your H+S favorites at a monthly discount
New Releases
Check out what's new at Harbor + Sprout
Available Now
Mythology Elementary Unit Study
Our latest elementary unit release for ages 3-12
Available Now
Mythology Morning Basket
Playful, engaging activities and preschool curriculum for the littlest learners
Available Now
Mythology Secondary Level Unit Study
Project-based homeschool curriculum unit studies for ages 12-18 and beyond
Available Now
Visual Arts Primary Level Unit Study
Print-optional unit studies for ages 6-12 featuring module-style lessons, notebooking, and project-based learning
Available Now
Letter Baskets
A gentle, playful preshool alphabet curriculum in the familiar style of our monring baskets
New Issue Available
Curio Nature Society Field Guides
Nature journaling curriculum for all ages
Harbor + Sprout Curio Membership
Become a Harbor + Sprout Curio member and enjoy shopwide discounts up to 50% off, access to exclusive member content for free, and entry into the Curio Nature Society nature journaling curriculum.
Embrace fascinating finds, hidden gems, and uncommon knowledge for lifelong learners and nature enthusiasts of all ages!
Learn the Harbor + Sprout Way
Where academia meets adventure and created with every child in mind, Harbor + Sprout brings learning to life through interactive and immersive unit studies and learning resources. Come along and learn the Harbor + Sprout way!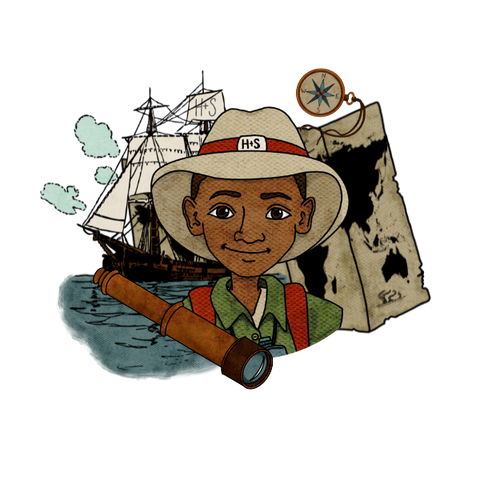 The H+S Difference
Gentle Structure and Organization
We have taken great care to develop a framework that provides the perfect mix of structure and freedom to make it your own. Each curriculum option and unit study includes all the tools and plans you'll need. You get to choose the best way to incorporate them into your homeschool.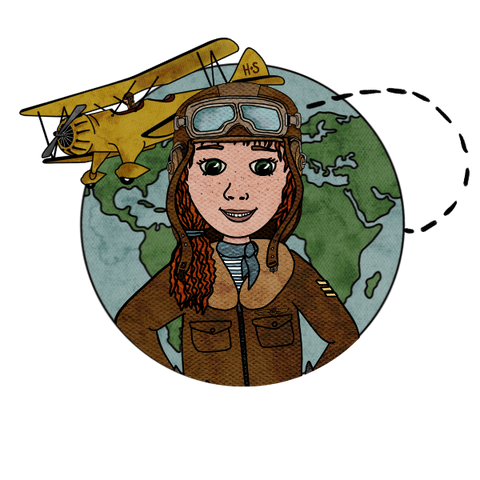 Your Homeschool Curriculum Suite
Everything You Need in One Place
Our resource library is ever-growing and expanding. We have all the subjects covered; you can pick and choose what you'd like to incorporate into your school. As a H+S Curio member, you have access to our resources at a discount up to 50%. Select your membership and choose your own adventure!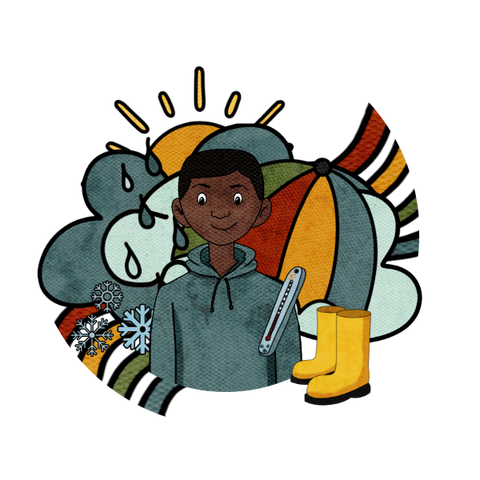 Engaging and Beautiful
Immersive Learning
The resources in Harbor + Sprout are high quality and creative, filled with nature, and designed to engage and kindle curiosity in lifelong learners of all ages. With enriching, easy-to-use lessons and a wide variety of activities, projects, and experience prompts, our curriculum meets your learners where they are.
It's exactly what I hoped, and so well suited to span the ages. I am so relieved to have found it... after 2 years of homeschooling, I finally feel that we have some gentle structure, and all of us love how visually beautiful it is too. I can't wait to continue!
I LOVE how well it's all organized! My kids are already begging to start and my husband and I are so impressed with the concepts being taught. The split up on how to teach different age groups is all so good! Win all around! Thank you guys so much for your hard work.
Completely obsessed! So excited for the new school year. Beautiful, dreamy, rich… just everything and more!
 I'm truly blown away! I'm on my 3rd curriculum so far with my kiddos & what you guys have developed is the first one that's made me feel like it's really going to be a wonderfully natural fit for our family. Thank you for taking the time to create such an amazing resource for homeschooling families!
I am very much looking forward to your curriculum that I can tailor to the needs of all my kids with very little planning on my part. I love how I don't have to focus my energy on my 6 year old and then do the last minute scramble to find something to keep the 4 year old learning and the 2 year old busy.
We just discovered H+S and I am over the moon excited about it! These units are incredible! I just opened all the materials and I am in awe. Wow!
I was at a complete loss with my daughter. She is on the spectrum and what we call the "Triple D" dyslexia, dysgraphia, and dyscalculia. H&S has literally been a game changer for her education. It has brought confidence to her schooling. The units are carefully, thoughtfully intertwined in a beautiful way. I can not shout on the rooftops loud enough to others how wonderful this curriculum and community are.