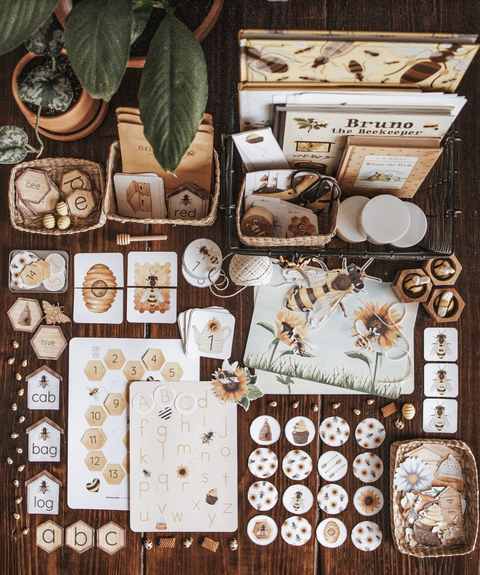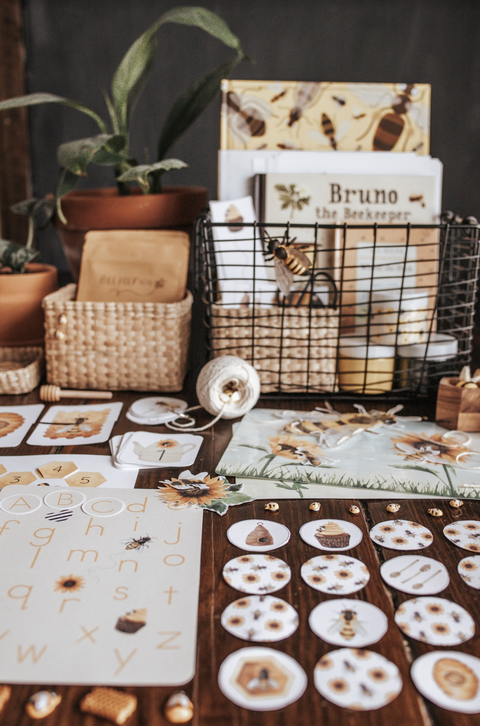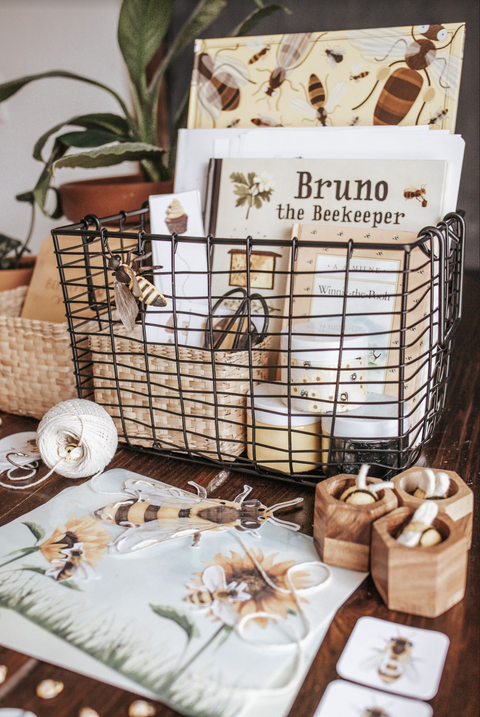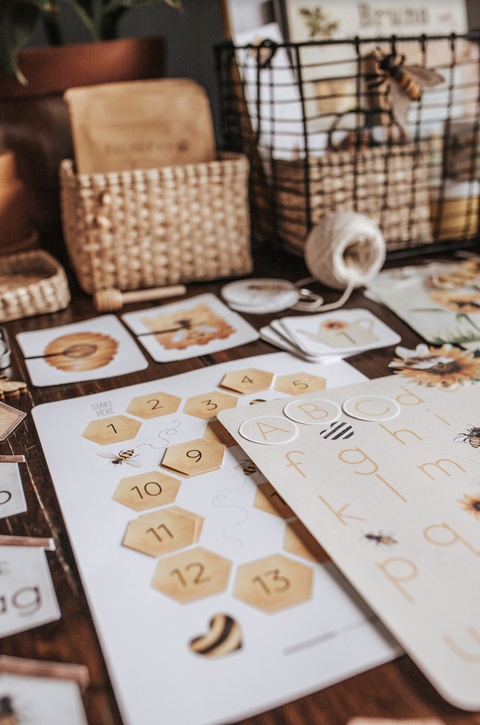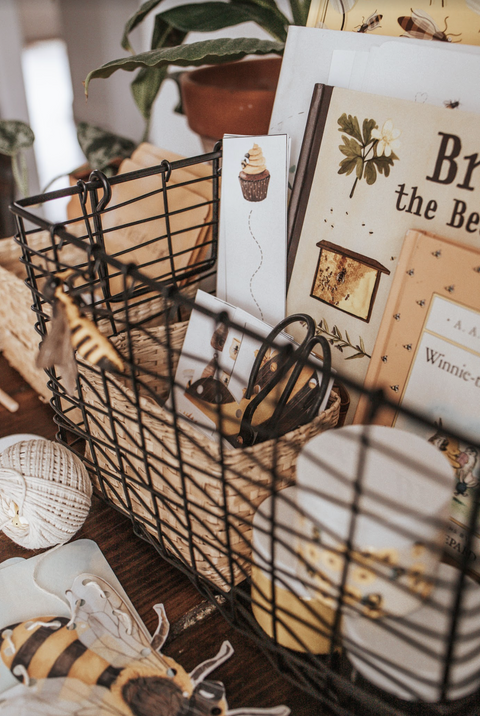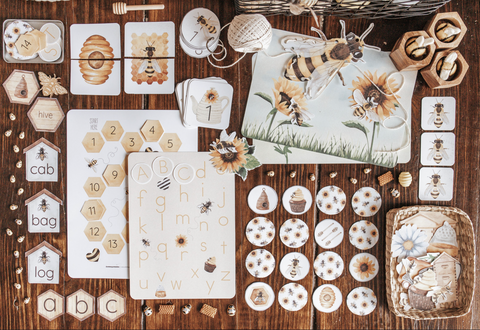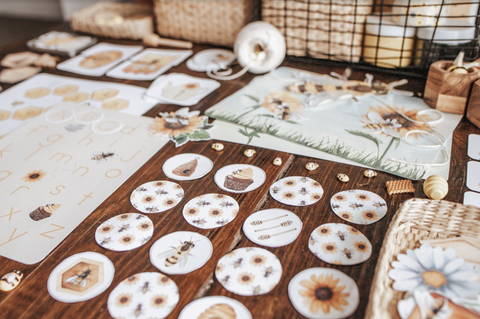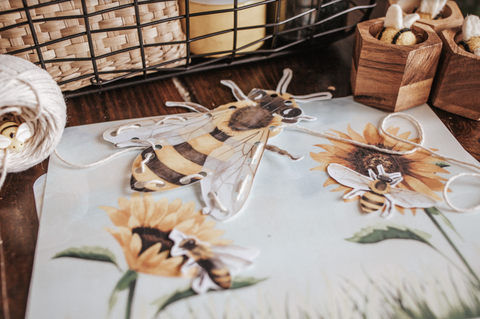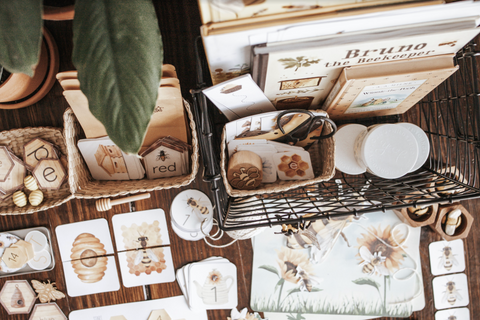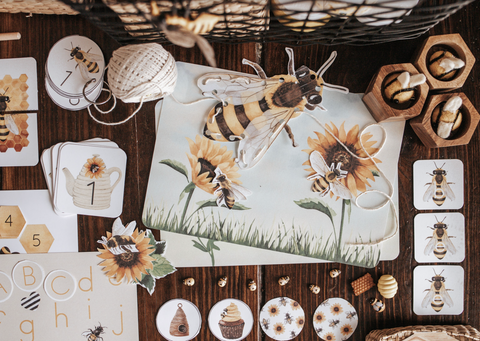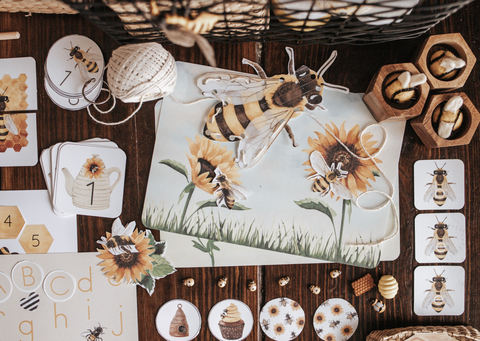 Harbor and Sprout
Beekeeping Morning Basket
Our themed printable morning basket sets, created by Rebecca Clarke of Whimsy Printables, are aimed at children ages 2-6 to go alongside each of our individual unit studies! These packs can be used in tandem with their corresponding units or enjoyed independently. Shop our Beekeeping unit study here.
Here's what you'll find inside the Beekeeping Morning Basket:
Alphabet Trace and Color featuring a collection of alphabet coloring pages

Alphabet Cover Up Game with upper-and lower-case letter matching

Alphabet Sheets with many open-ended uses

Bee Number Maze

Coloring Sheets

Cutting Strips for fine motor skill practice

Building CVC Words to help introduce early literacy skills

Bee Clip Cards for counting and number recognition practice in a tactile way

Lacing Cards with lovely images and hands-on motor skill refinement

Matching Bee Disks Game for memory or visual matching

Playdough Mats

Bee Puzzles with cut-apart 2 piece puzzles

Syllable Count for exploring one- and two-syllable words and rhythms

Teapot Numbers with cheery sunflower teapots with many open-ended uses

Word Puzzles for word building practice

Tic Tac Toe- a beeeautiful spin on a classic favorite

Bee Threading activity with beads and pipe cleaners
This morning basket is delivered as a digital, printable pack and is sure to delight and engage learners and nature lovers of all ages!
Simple Subscriptions
Get a discounted monthly credit to use on your H+S favorites