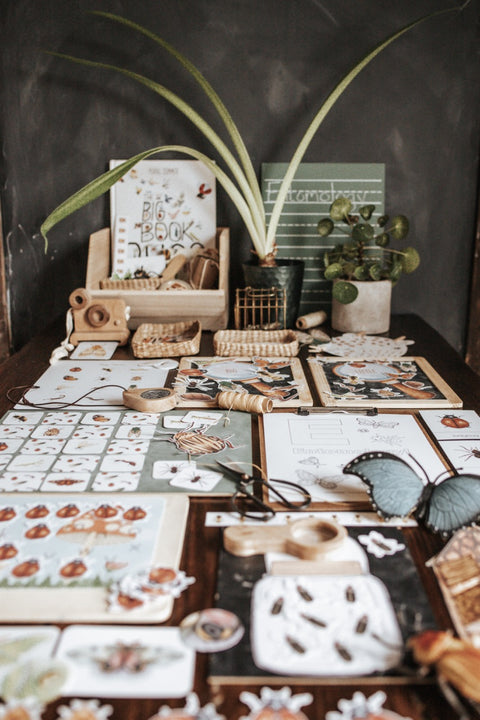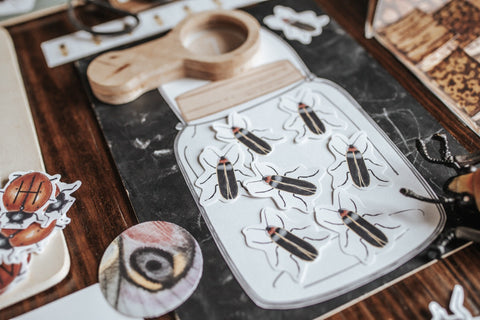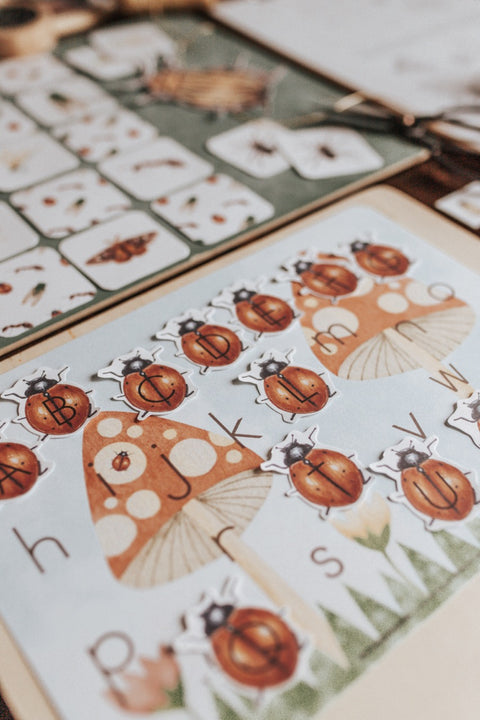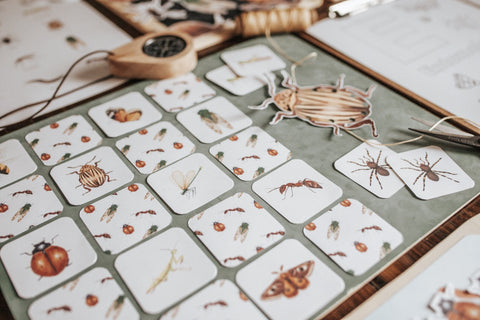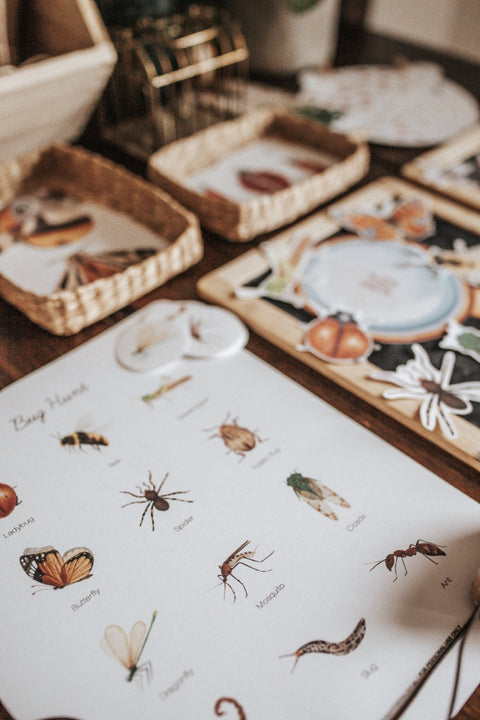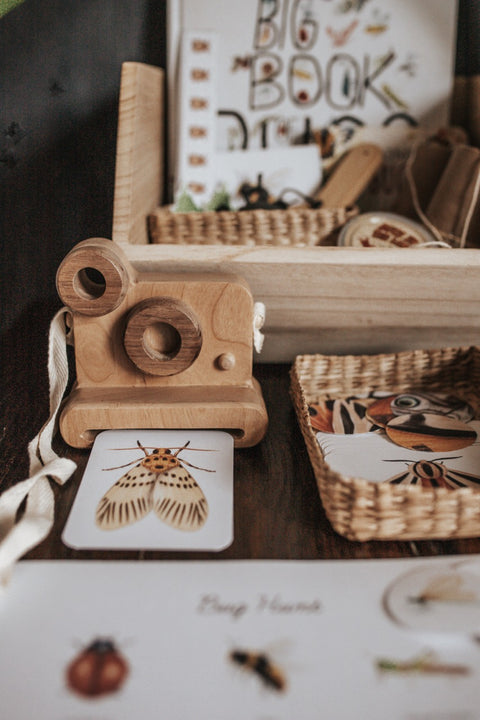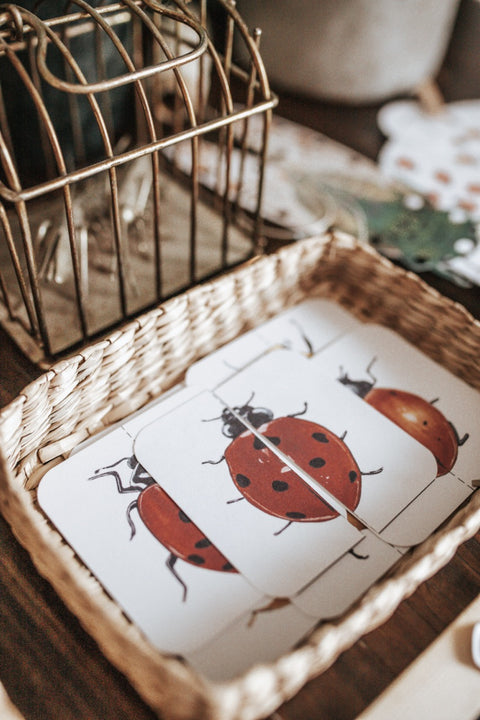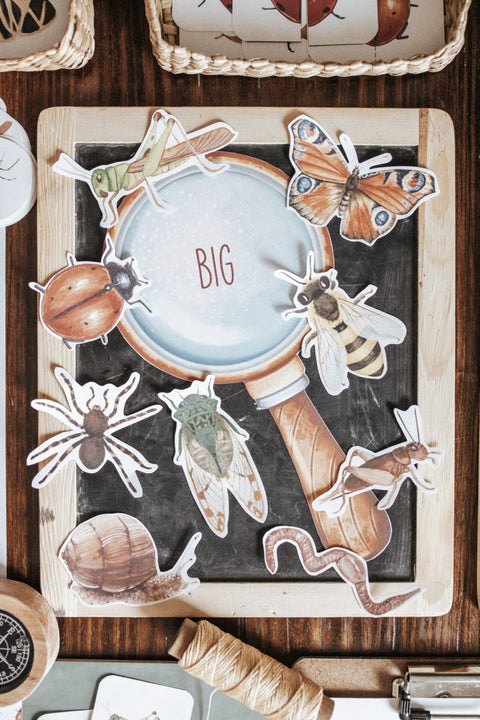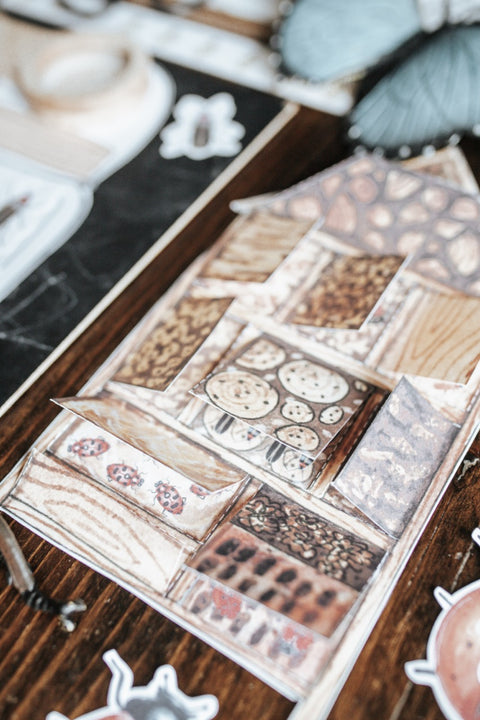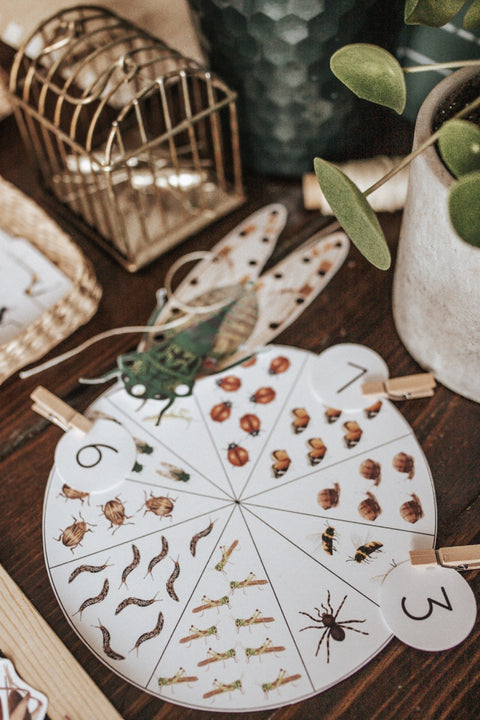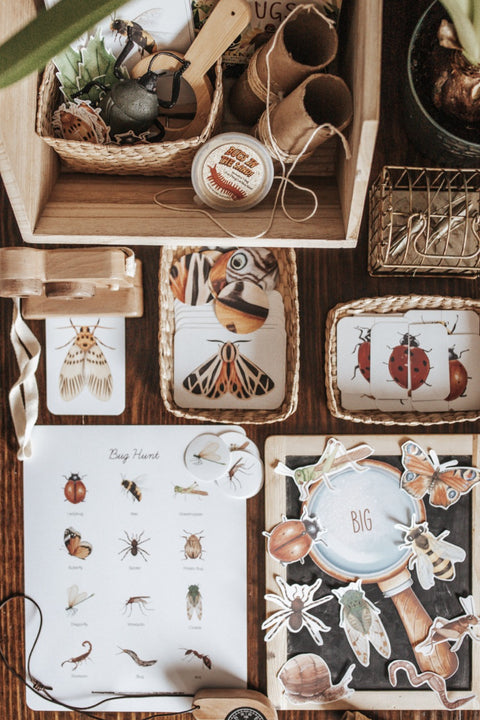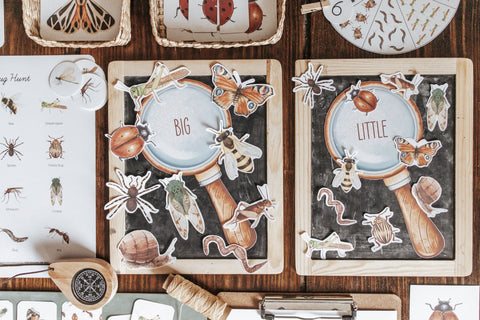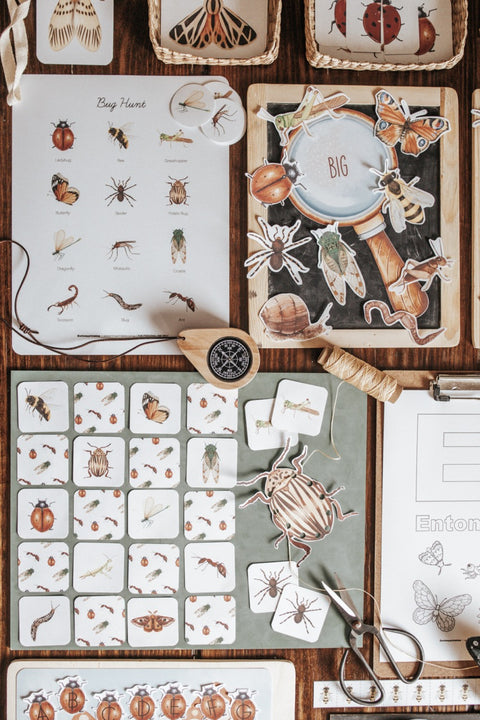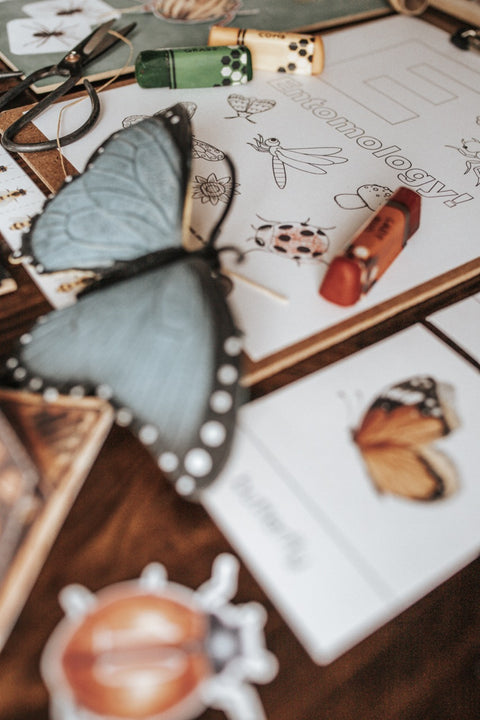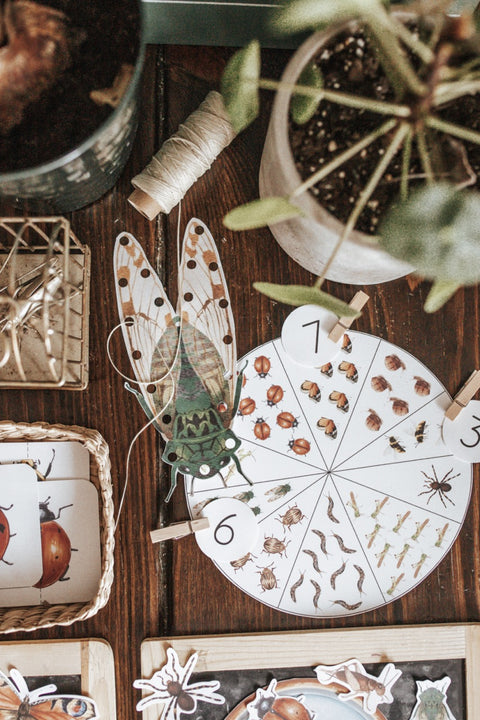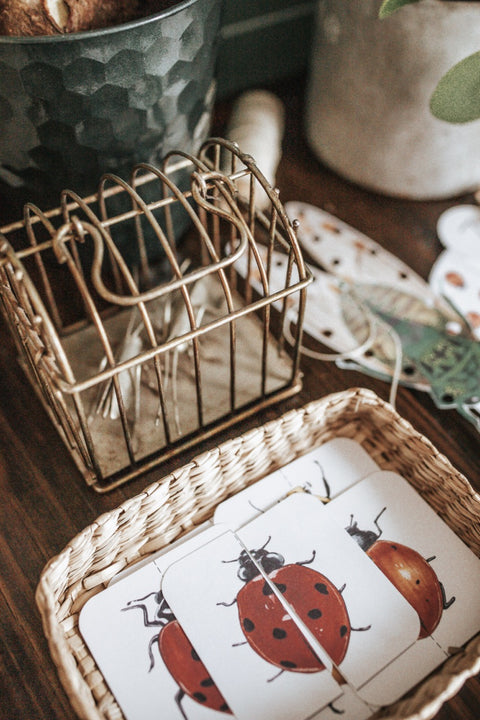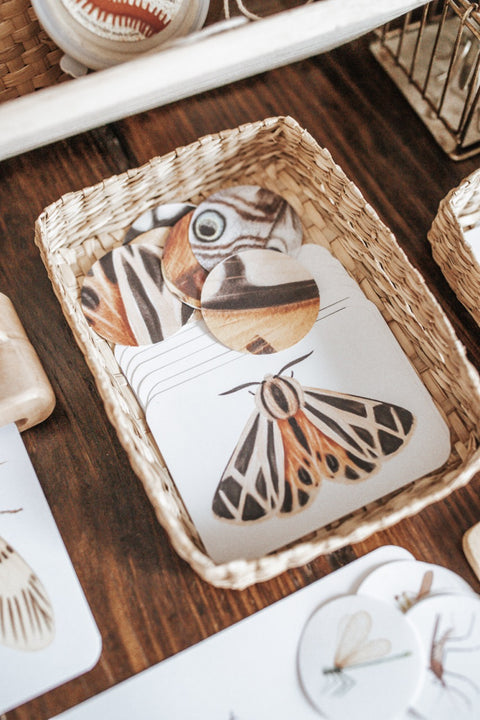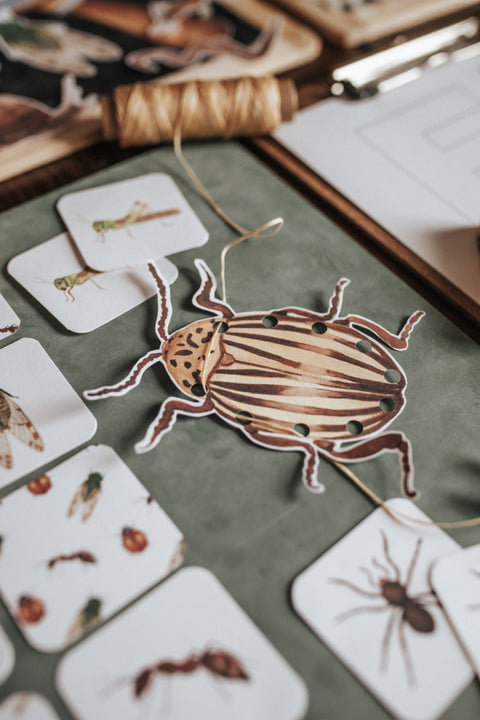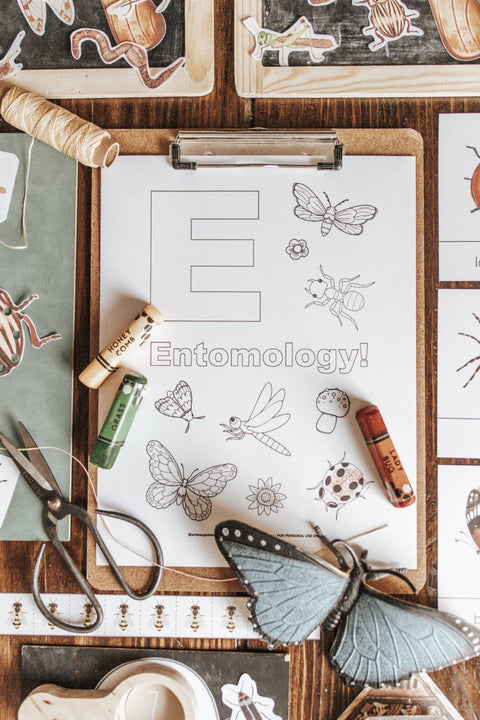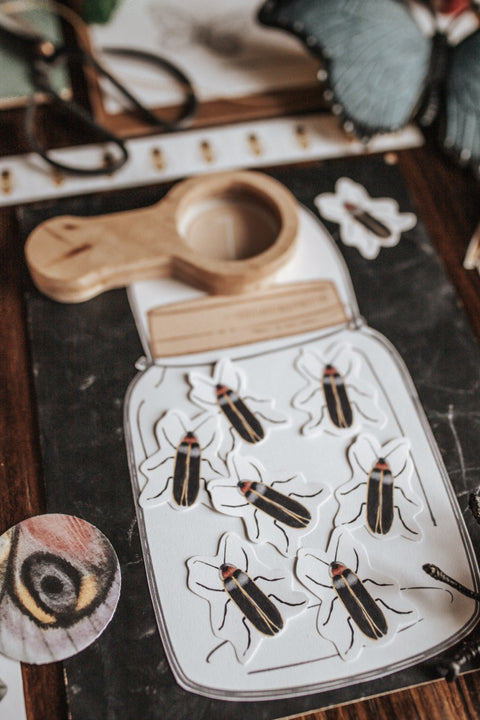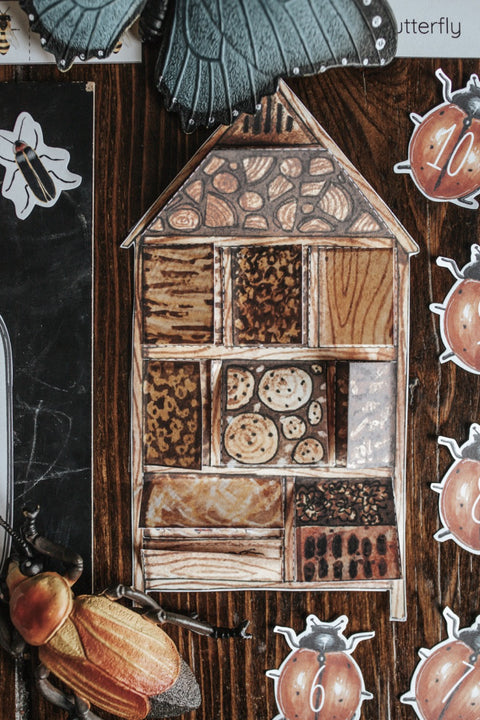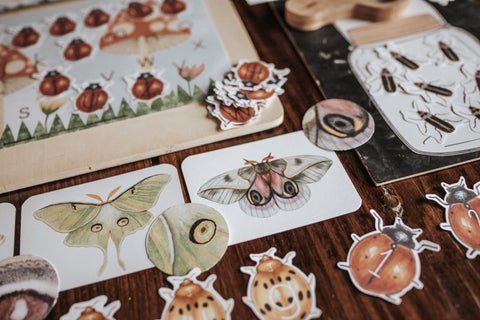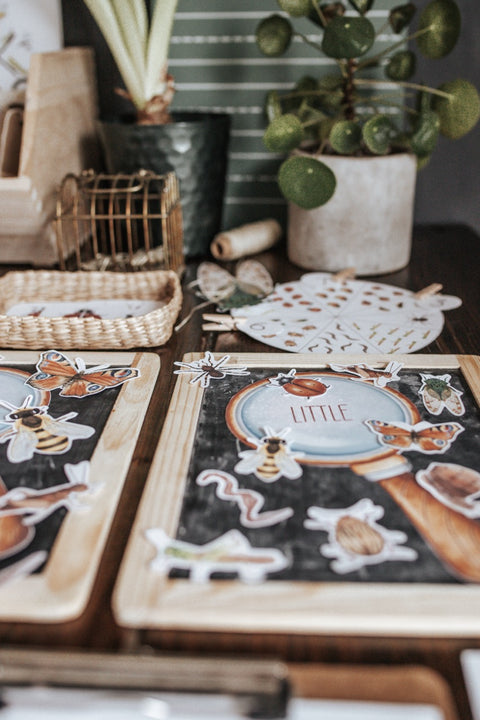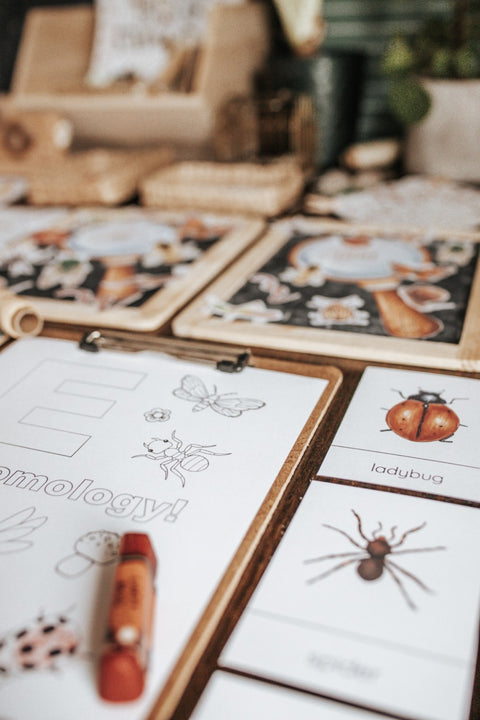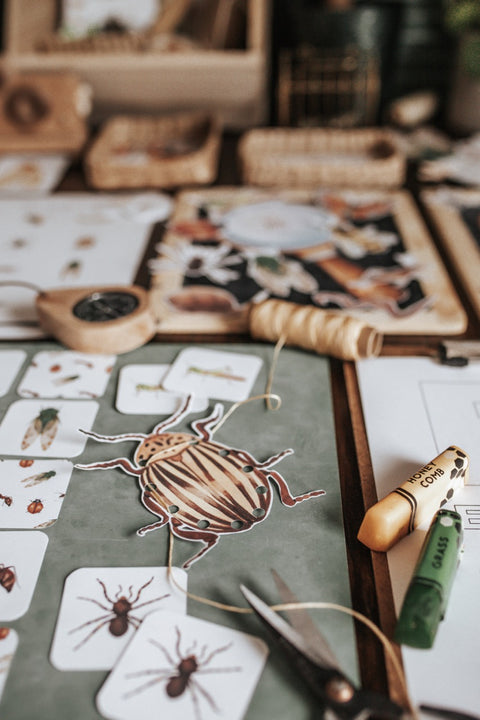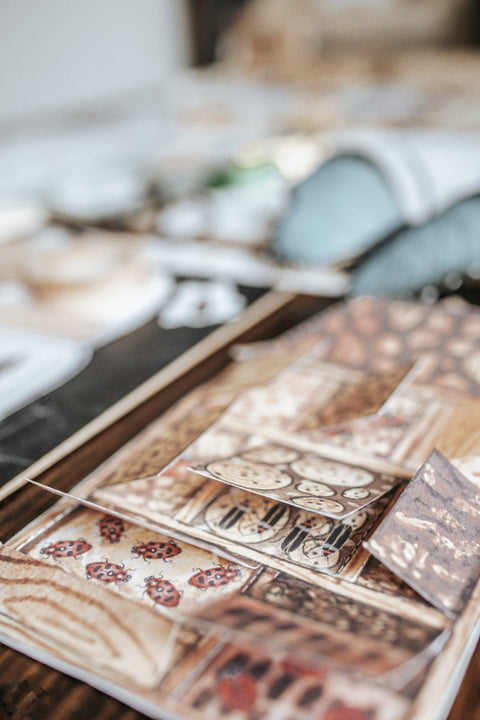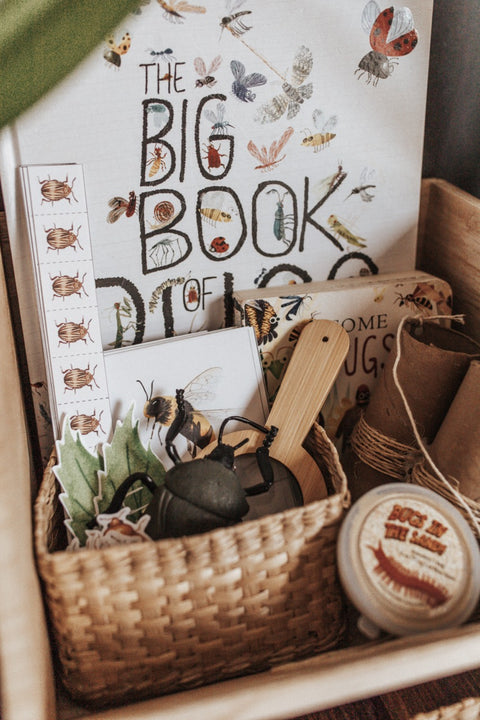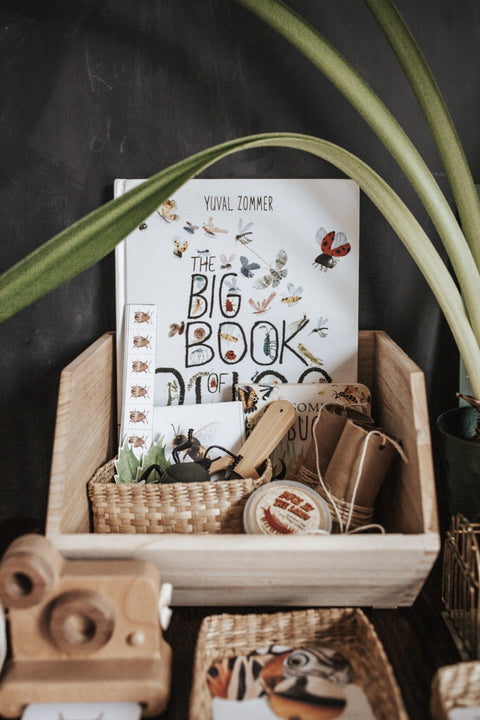 Harbor and Sprout
Entomology Morning Basket
Our themed printable morning basket sets, created by Rebecca Clarke of Whimsy Printables, are aimed at children ages 2-6 to go alongside each of our individual unit studies! These packs can be used in tandem with their corresponding units or enjoyed independently. Shop our Entomology Unit Study Here. 
Entomology-Themed Flash Cards featuring beautiful artwork and favorite construction words
Memory Match Game- match the picture pairs!
Count and Clip Wheel- A number clip activity in which children count the number of insects in each section and clip the correct number disk on each section
Numbers in a Row- Place the ladybugs in numeric order or make your own number patterns
Beetle Puzzles- Snip the beetle puzzles in two and find the matches
Cutting Strips- Practice cutting along the dotted lines to practice snipping and fine motor skills
Lacing Cards- punch holes in the cards and lace with a string or shoelace
Firefly Count- A fun number recognition and counting game in which children place the correct number of firefly bugs in the jar!
Big or Little Sorting- sort the bugs by size
Moth Pattern Match- Match the pattern disks with their corresponding moth
Building CVC words- Use loose parts spelling pieces to spell simple consonant-vowel-consonant words
Bug Hunt- Cut out each insect circle and hide them around. Use your scavenger hunt chart to help you find them all!
Bug Hotel Lift the Flap- Cut along the lines to create your own lift the flap with bugs to count under each door!
Upper- and Lowercase Match- Place the uppercase beetles on their lowercase letters on the alphabet mat
Entomology Coloring Pages- For the whole family to enjoy
This morning basket is delivered as a digital, printable pack and is sure to delight and engage learners, entomologists, and nature lovers of all ages!
Simple Subscriptions
Get a discounted monthly credit to use on your H+S favorites