Harbor and Sprout
Nature Handicraft Ebook Vol. 3: Autumn Collection
View our other Nature Handicraft Ebooks here!
Welcome to our Autumn collection of Nature Handicrafts! Inside this ebook, you will find a curated collection of 60 unique, creative nature handicraft tutorials and projects to enjoy working on all season long.  

Featuring the work of skilled creators across the globe, these handicraft projects are intended to foster creativity and connection with nature.
This book can be used digitally or printed and bound, with the option to either trace or print template pages. Each image in the table of contents is linked to its respective handicraft page for simple digital navigation.
We encourage you to pick and choose the crafts that look most intriguing to you, utilize supplies and natural treasures you have on hand when possible, and above all, enjoy the process. Let the crafting begin!
This ebook will be delivered as a digitally downloadable file upon purchase. This is the third volume of our series of quarterly Nature Handicraft Ebooks. Keep an eye out for future issues!
About the Ebook
Frequently Asked Questions
Who are the contributors for this ebook?
We are honored to be collaborating with 12 talented nature handicraft experts to bring you this ebook. These creators have presented their work with stunning imagery and step-by-step instructions to guide your process. Follow along with them on Instagram! Our contributors include:
Ale | @ale.hayden
Audrey | @ourdaysoutside
Elizabeth | @preschoolforyou
Hyo | @hyokim_crafts
Ida | @bastelmami_bst
Kirsty | @bush_school_kreatives
Mariane | @explore_play
Marlen | @peekaloom
Marlon | @oceanchildcrafts
Melanie | @monstamoons
Nicky | @littlies_and_me
Simona | @hurricane_full_of_joy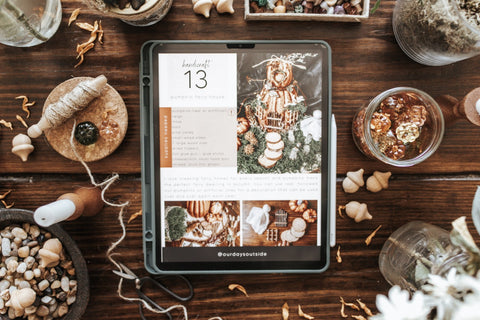 What ages is this ebook intended for?
This collection of nature handicrafts is for everyone! Young and old, the projects included in this ebook are meant to be enjoyed by creators of all ages.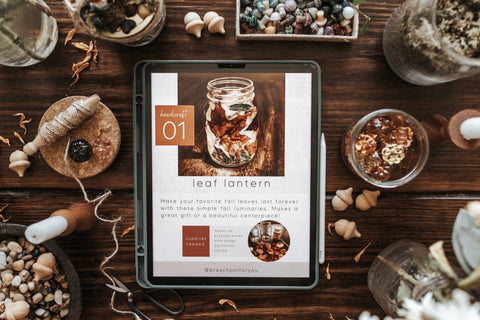 What supplies do I need for these handicrafts?
Many of the handicrafts included in this ebook can be done using only nature materials you can find on a nature walk or other recycled materials. Others use simple materials you likely keep on hand in addition to nature materials. Each of the handicrafts in this book includes a supply list so you can make sure you're prepared for the project.
Can I use my subscriber credits or membership discount toward my purchase?
During the promotional period through September 22, membership discounts and subscriptions do not apply to your ebook purchase. During this time, you get any of our available Nature Handicraft Ebooks for $25 each. After September 22, all ebooks will remain available at their full price of $49 each. When the ebook returns to its standard pricing on September 23, your member discount and credits will be applicable.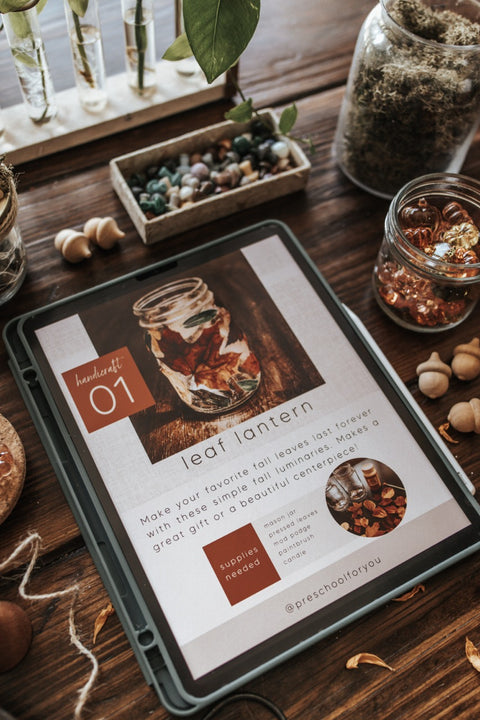 Our previous Nature Handicraft Ebook volumes can be found here. During our introductory period through September 22, you can purchase all ebooks for $25 (regularly $49 each)!