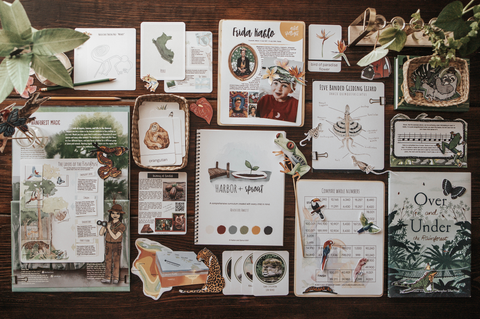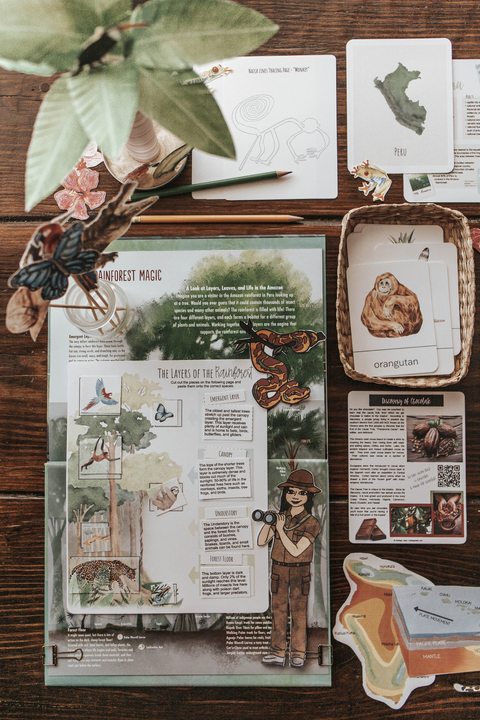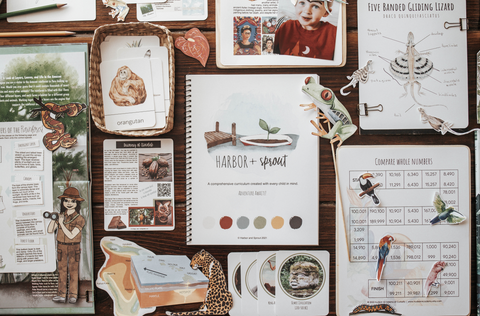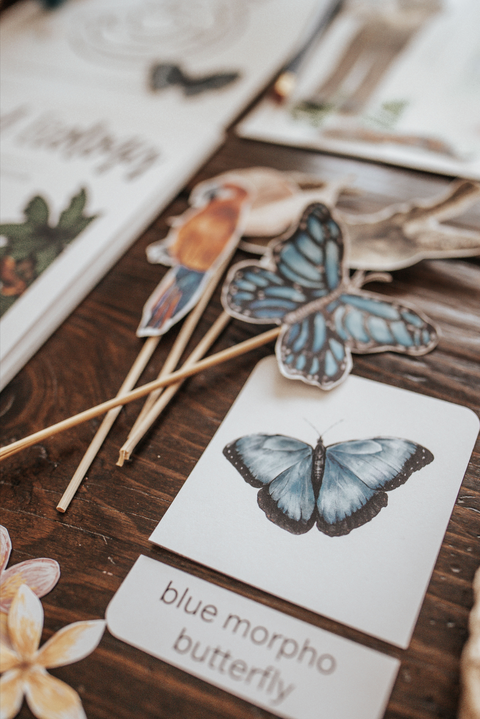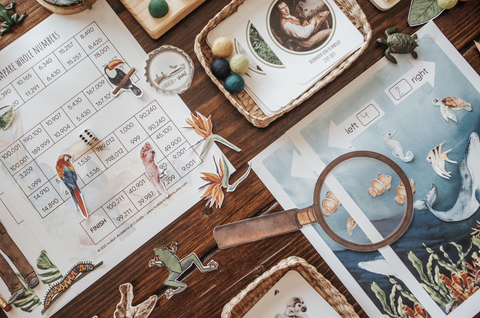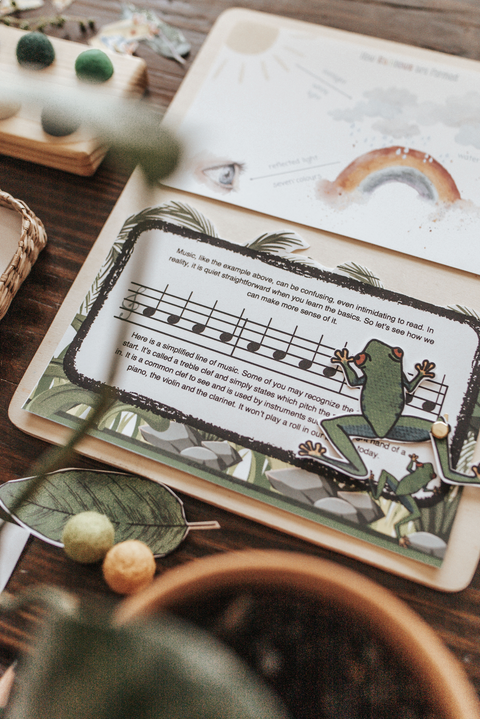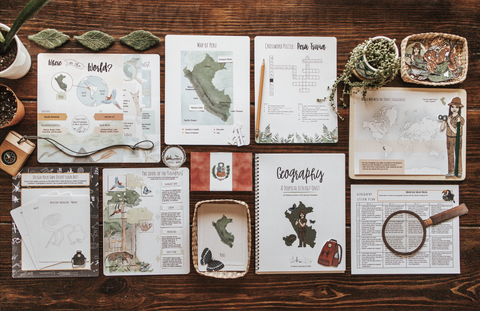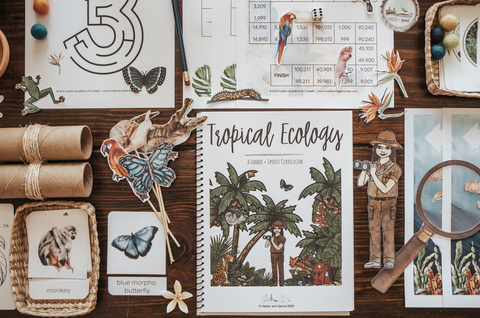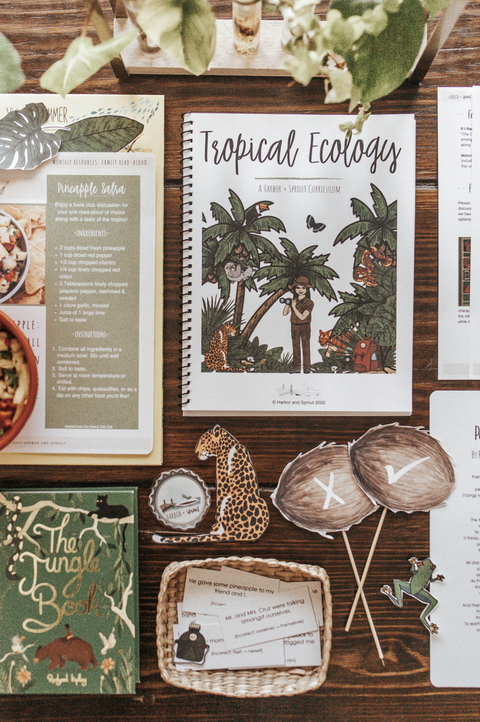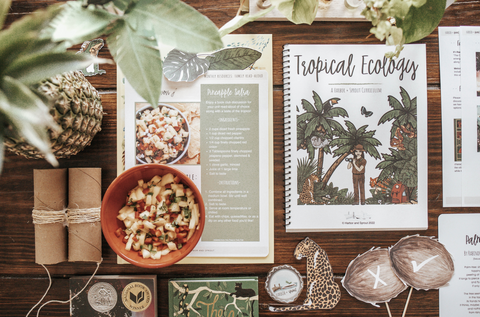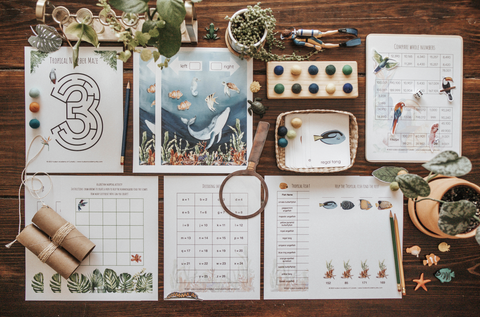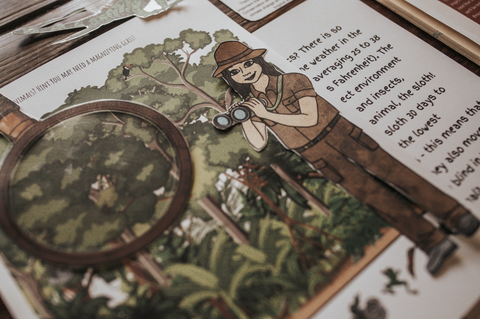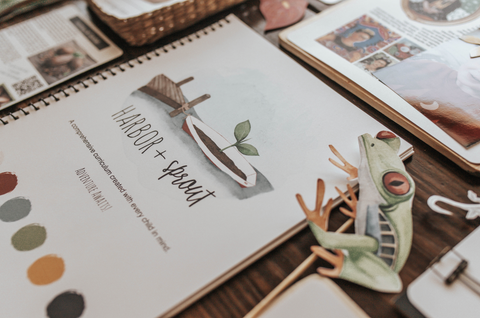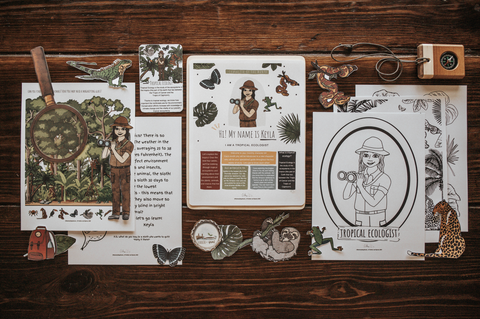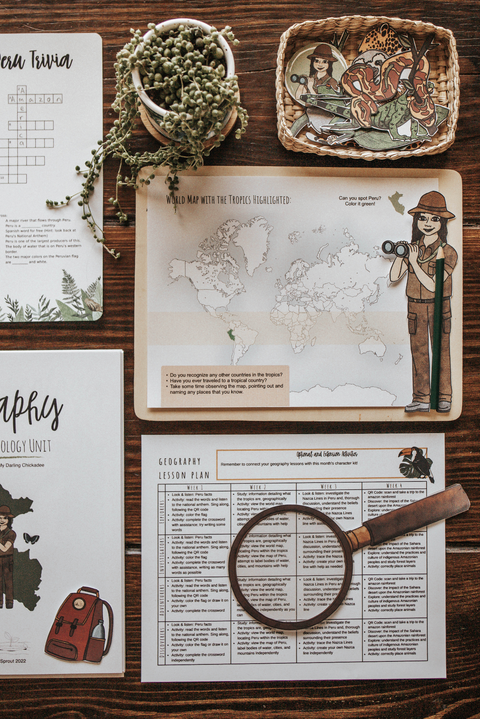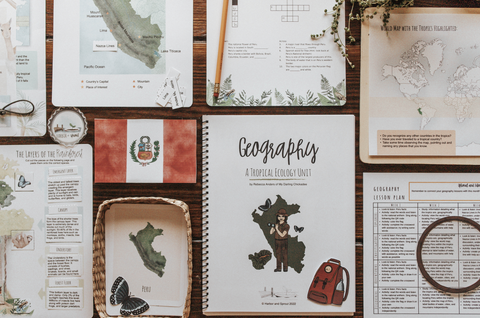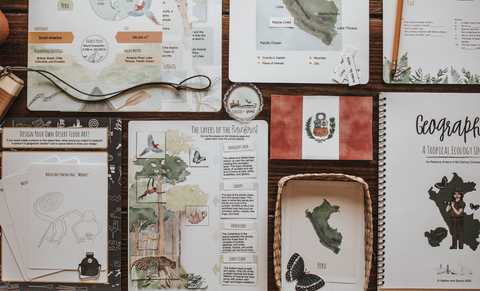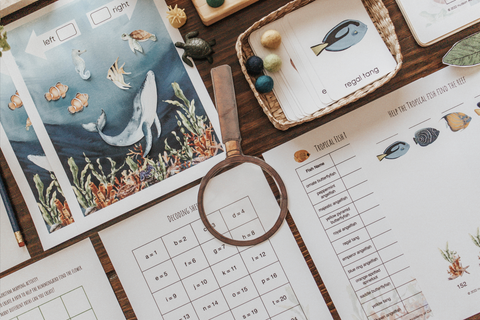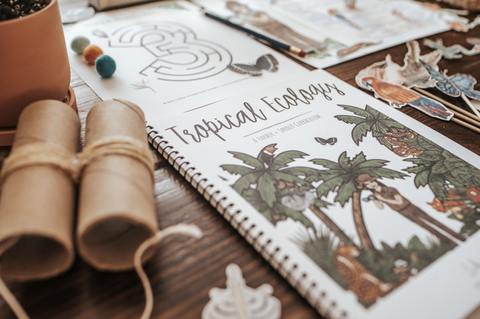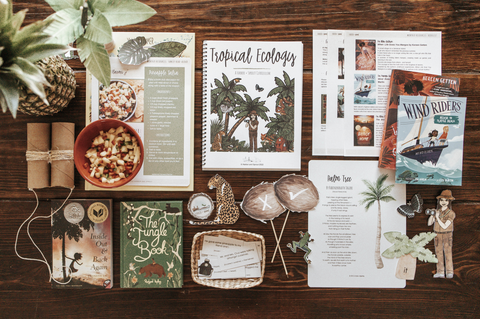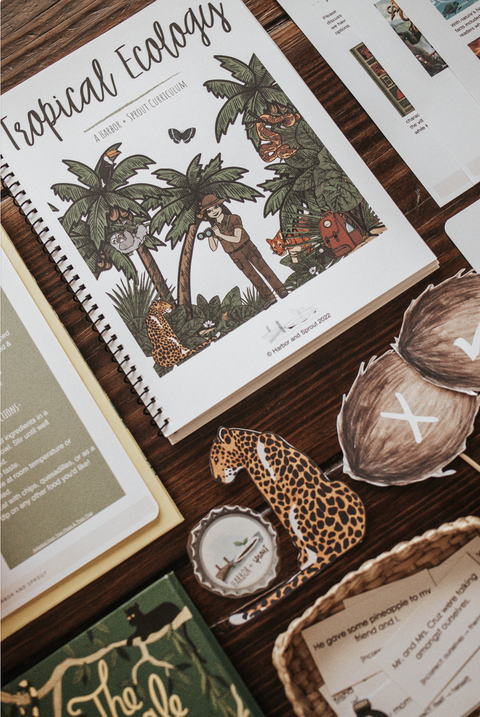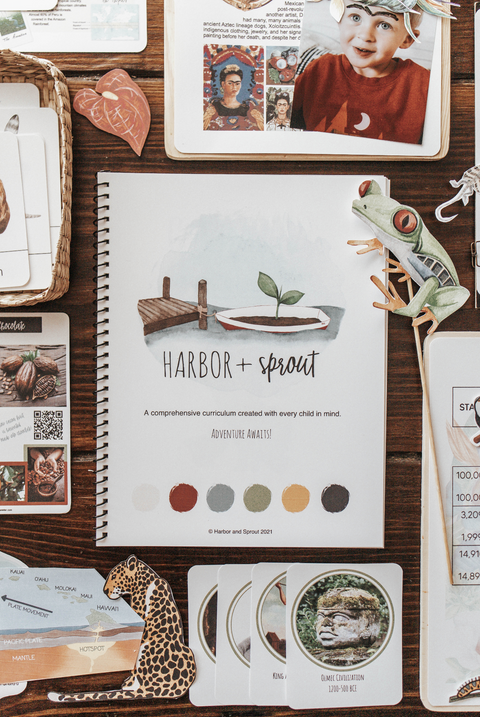 Harbor and Sprout
Tropical Ecology Elementary Unit Study
Welcome to the Harbor + Sprout Tropical Ecology Unit Study, the July 2022 release of our elementary level homeschool unit study curriculum. This unit study features 4 weeks of lesson plans and materials covering all 9 of our core subjects plus a playful supplemental section of thematic activities. This unit study is meant for use by children ages 3-12. 
This unit is delivered via a secure link as a digital download. Shop our corresponding Morning Basket Pack by Rebecca Clarke of Whimsy Printables here!
CONTENT:
Handbook
Daily, weekly, and monthly planning pages
Booklist including stories, poems, and field guides with recommended ages, subject correspondence, and brief summaries for each title
Lesson plans for 4 levels of learning
Family read aloud recommendations
Character kit- new monthly character illustrated by Stephanie Groves to act as your guide through the unit
Unit Recipe 
Supply List
Science
Week 1: Hawaii
Week 2: Volcanoes on Hawaii
Week 3: Climate and Plant Life
Week 4: Animal Life
Nature Study
Week 1: Gliding Lizards
Week 2: Swinging Orangutans
Week 3: Sticky Toed Tree Frogs
Week 4: Claw Clinging Sloths
Language Arts
Week 1: Palm Tree
Week 2: Pronouns
Week 3: Language and Environment
Week 4: Oral Storytelling

Writing
Week 1: Plan
Week 2: Research
Week 3: Write
Week 4: Revise

History
Week 1: History of Tropical Ecology
Week 2: The Web of Life
Week 3: Discovery of Chocolate
Week 4: Finding Madagascar
Geography
Week 1: Peru
Week 2: Maps
Week 3: Nazca Lines
Week 4: The Amazon Rainforest
Music
Week 1: The Music of Hawaii
Week 2: Rain Music
Week 3: Rhythmic Frogs
Week 4: Sounds of the Tropics
Art
Week 1: Elements of Art
Week 2: Utilizing Nature
Week 3: Animalitos
Week 4: Beautiful Flowers
Math
Week 1: Tropical Number Maze
Week 2: Algorithms
Week 3: Number Comparison
Week 4: Find the Reef
Supplement
Nature Activities
Frog Puppet
Tropical Ecology Coloring Pages
Tropical Ecology Flashcards
Lesser or Greater
Memory Game
Tropical Ecology Puzzles
Tropical Ecology Secret Code
Sloth Anatomy and Facts

Wellness & Quiet Time
Tropical Animal Puppets
Tropical Dot Painting
Tropical Strip Puzzles
Tropical Word Search

Writing & Language Arts
Tropical Ecology Vocabulary
Spelling List and Cards
Word Searches
Word Scrambles
Tropical Ecology Copy Work
Tropical Tale Story Writing
Writing Reference Pages

Each lesson comes with a lesson plan split into 4 distinct levels of learning to help you use the materials for your child's individual needs. This allows for family-style learning for ages 3-12 and years worth of connection and education!
Simple Subscriptions
Get a discounted monthly credit to use on your H+S favorites