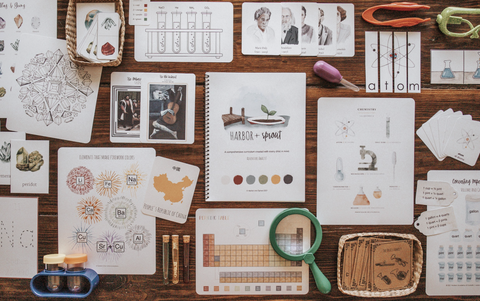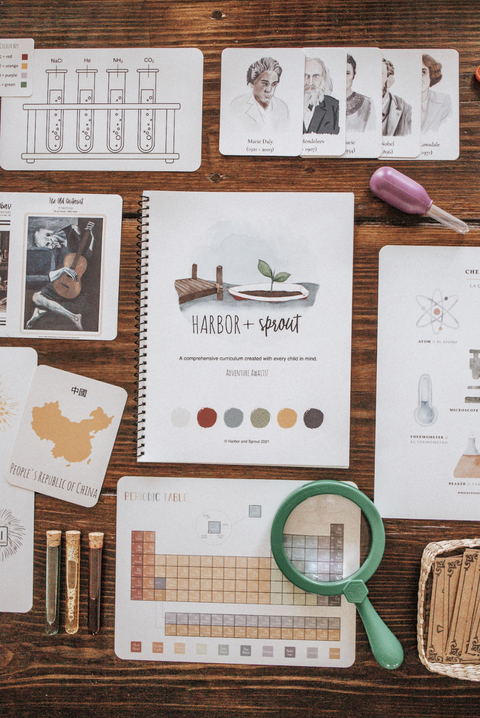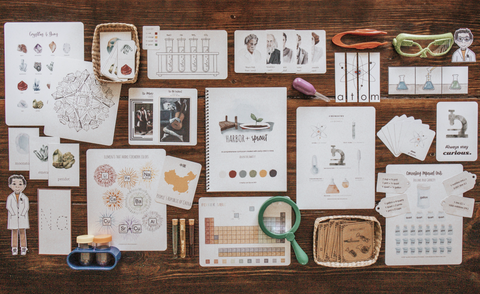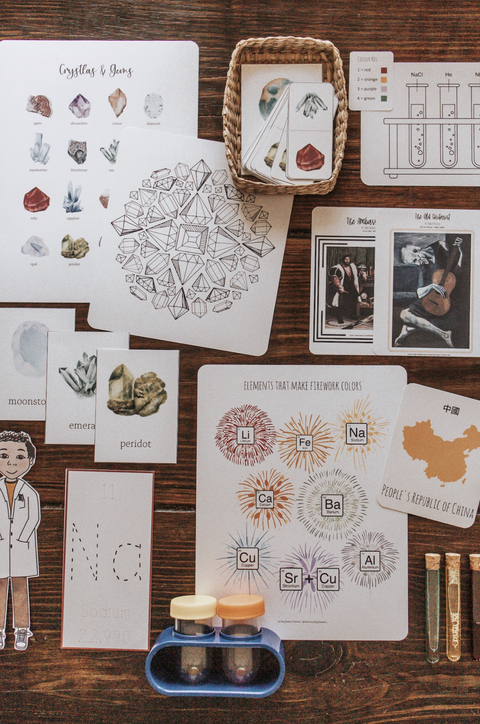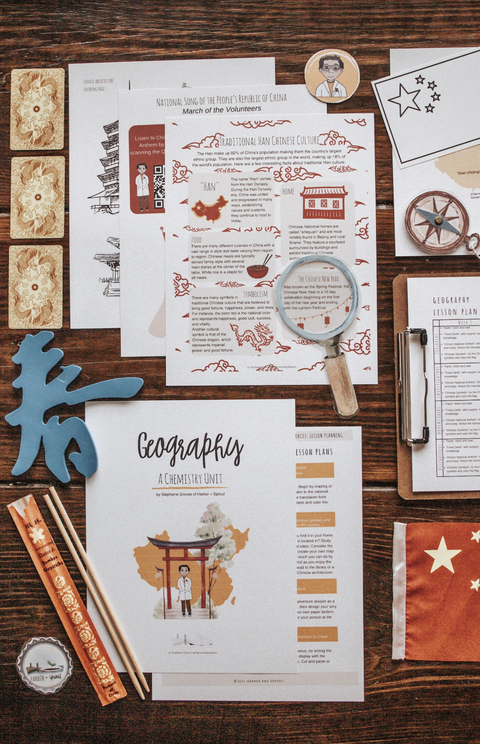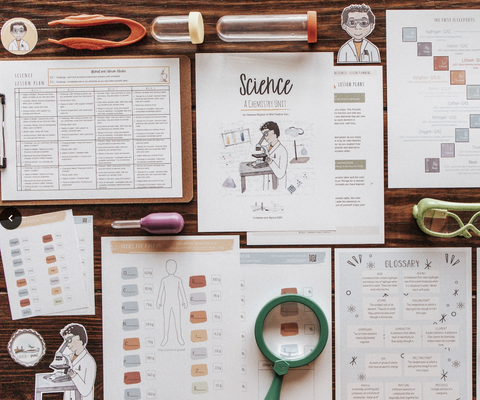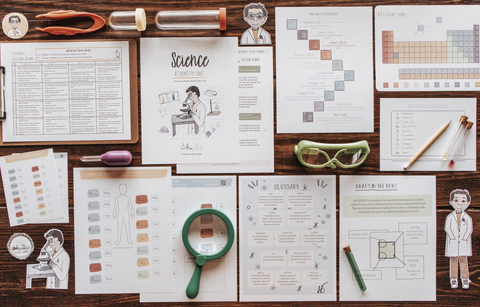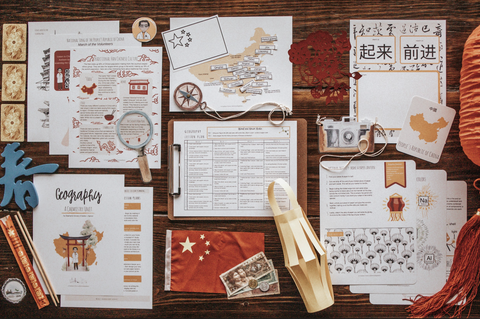 Harbor and Sprout
Chemistry Elementary Unit Study
Welcome to the Harbor + Sprout Chemistry Unit Study, the December 2021 release of our elementary level homeschool unit study curriculum. This unit study features 4 weeks of lesson plans and materials covering all 9 of our core subjects plus a playful supplemental section of thematic activities. This unit study is meant for use by children ages 3-12. 
This unit is delivered via a secure link as a digital download.
CONTENT:
Handbook
Daily, weekly, and monthly planning pages
Book list including stories, poems, and field guides with recommended ages, subject correspondence, and brief summaries for each title
Lesson plans for 4 levels of learning
Family read aloud with discussion guide and recipe
Character kit- new monthly character illustrated by Stephanie Groves to act as your guide through the unit
Science
Week 1: States of Matter
Week 2: Understanding and Investigating Changing States of Water
Week 3: The Periodic Table
Week 4: Expansion of Periodic Table Knowledge
Nature Study
Week 1: Spring: The Water Cycle
Week 2: Summer: Melting
Week 3: Autumn: Leaves Through the Seasons
Week 4: Winter: Snowflakes
History
Week 1: The Periodic Table
Week 2: Alfred Nobel
Week 3: Females in Chemistry
Week 4: Chemical Reactions that Changed History

Geography
Week 1: People's Republic of China
Week 2: Maps
Week 3: Traditions in China
Week 4: Fireworks

Language Arts
Week 1: "Ashes Denote that Fire Was"
Week 2: Verbs
Week 3: Story Sequencing
Week 4: The Alphabet
Writing
Week 1: Plan & Experiment
Week 2: Research & Outline
Week 3: Write
Week 4: Revise & Publish
Music
Week 1: The Chemistry of Music
Week 2: The Chemistry of Composition
Week 3: The Bonds of Music and Chemistry
Week 4: Timing
Art
Week 1: Hidden Messages
Week 2: The Chemistry of Color
Week 3: Shapes
Week 4: Ceramics
Math
Week 1: Converting Units- Imperial & Metric
Week 2: Magic Color Changing Potion
Week 3: Haunted House Fact Families
Week 4: Atoms- Counting & Coloring
Supplement
Nature Activities
Crystal and Crystal Mandala Coloring Posters
Crystal Dominoes
Crystal & Gem Flashcards & Poster
Mud Kitchen Dramatic Play Set
Potion Play Memory Match
Potion Play Recipe Cards

Wellness & Quiet Time
Chemistry 3 Part Cards (Spanish)
Chemistry Matching Game
Chemistry Positive Affirmation Cards
Chemistry Word Search

Writing & Language Arts
Chemistry Vocabulary
Spelling Practice
Atom Spelling
Word Family Spelling
Elements Spelling Cards
Chemistry Word Search & Scramble
Copywork & Chemistry Story
Writing Prompts
Writing Reference Pages

Each lesson comes with a lesson plan split into 4 distinct levels of learning to help you use the materials for your child's individual needs. This allows for family-style learning for ages 3-12 and years worth of connection and education!
Simple Subscriptions
Get a discounted monthly credit to use on your H+S favorites