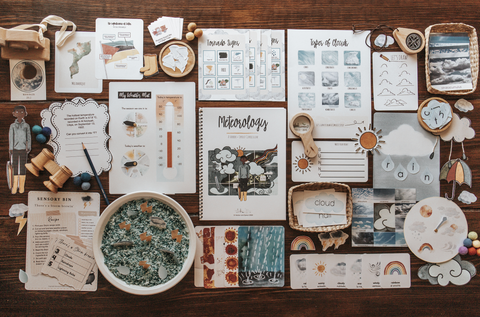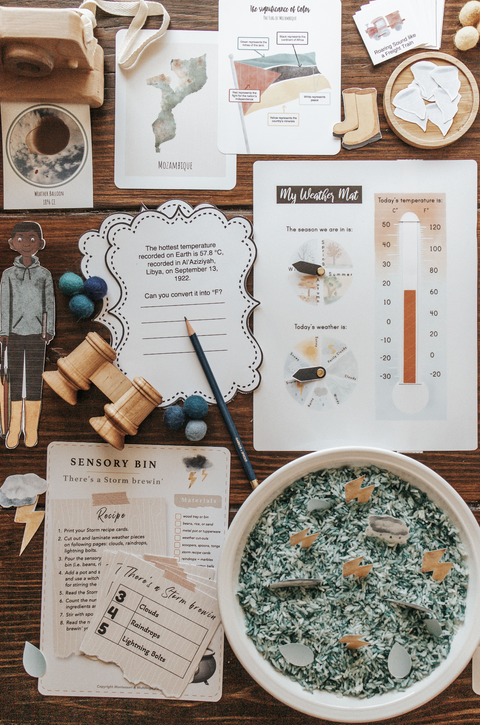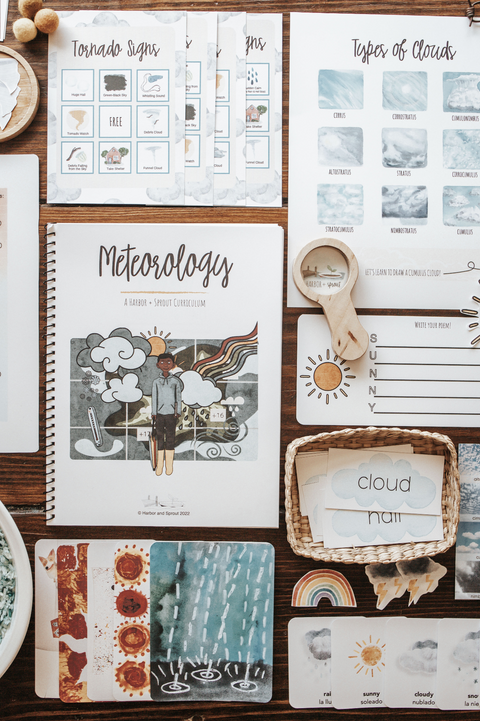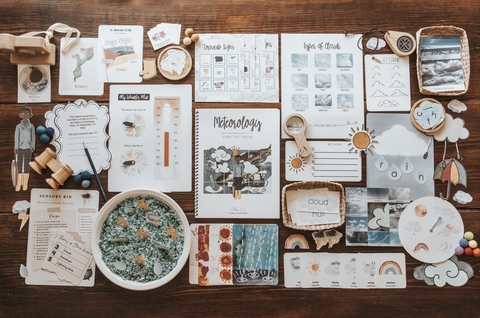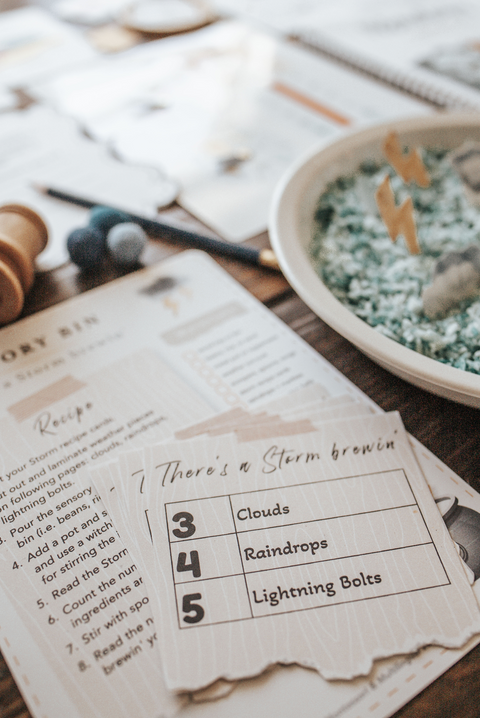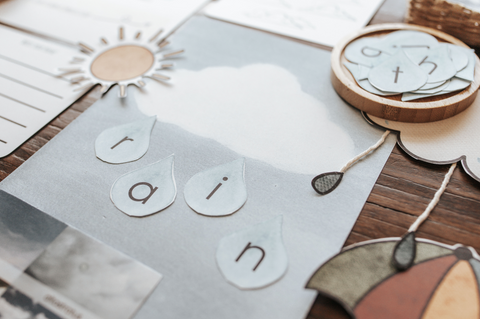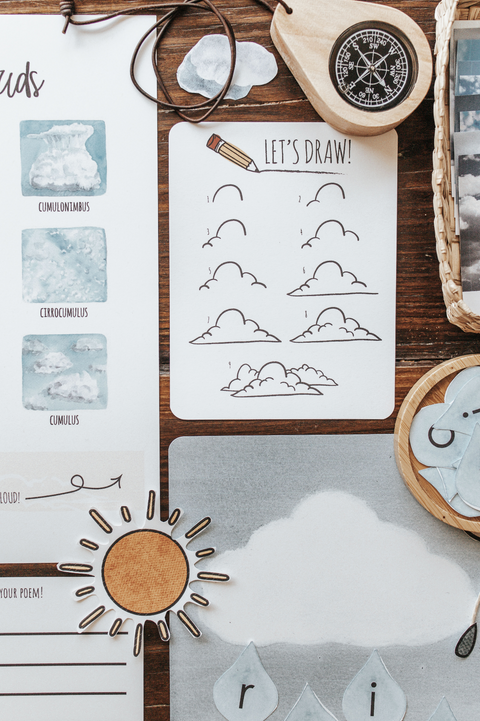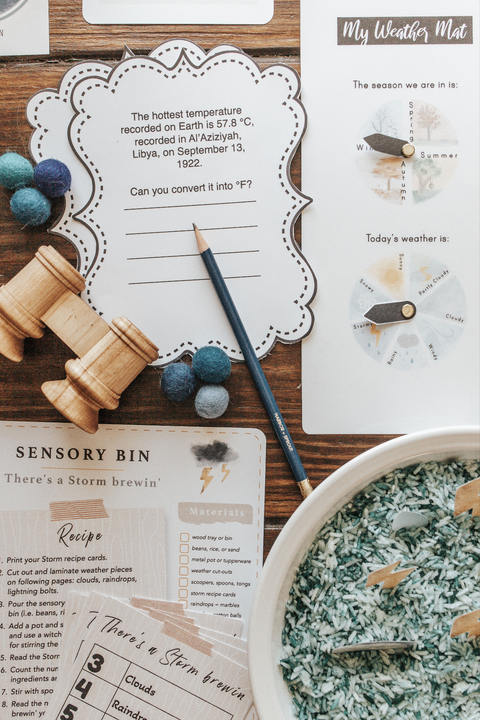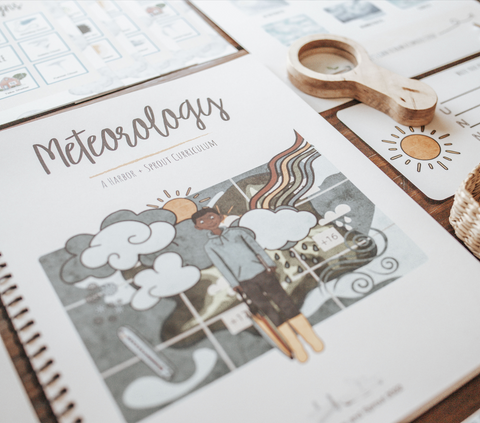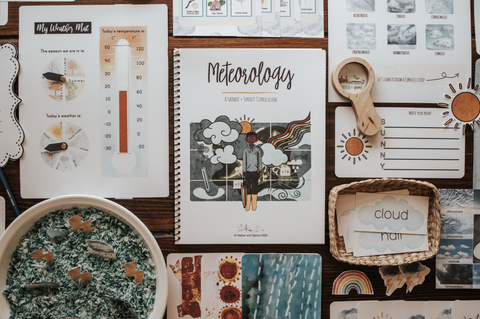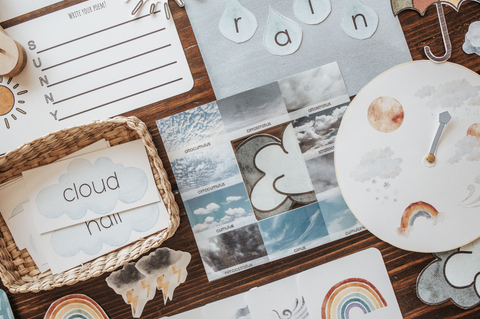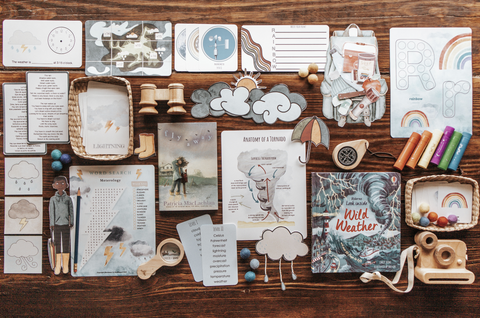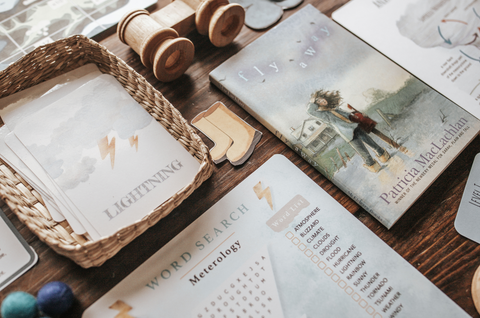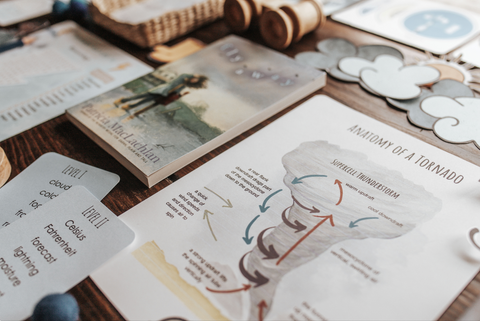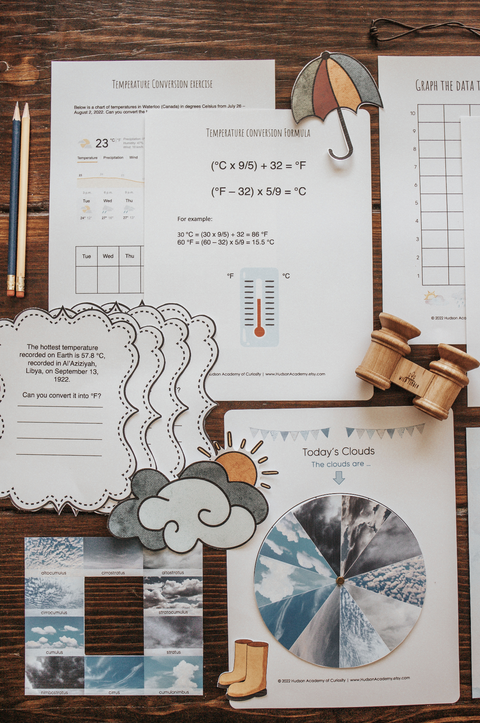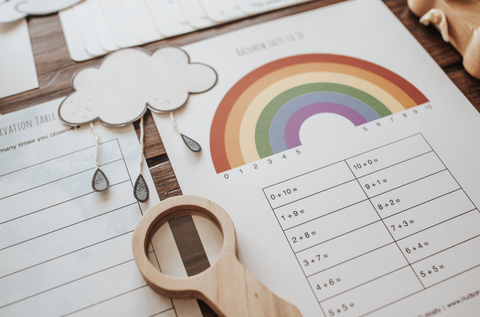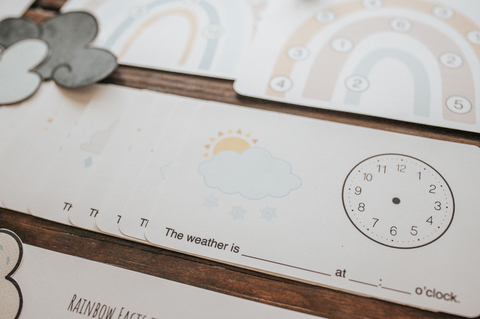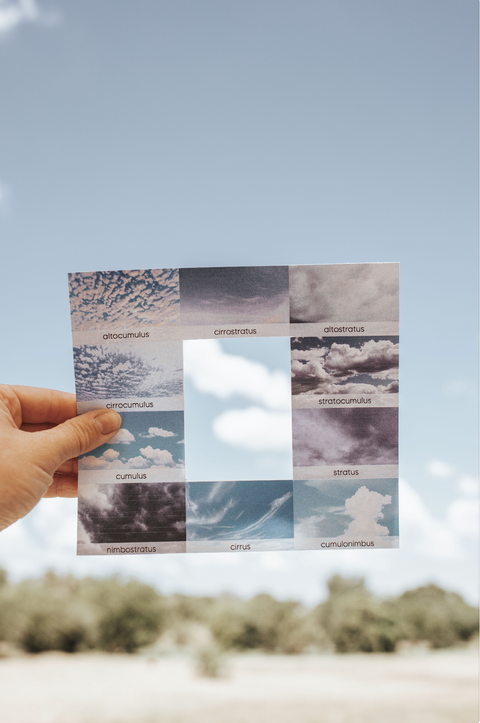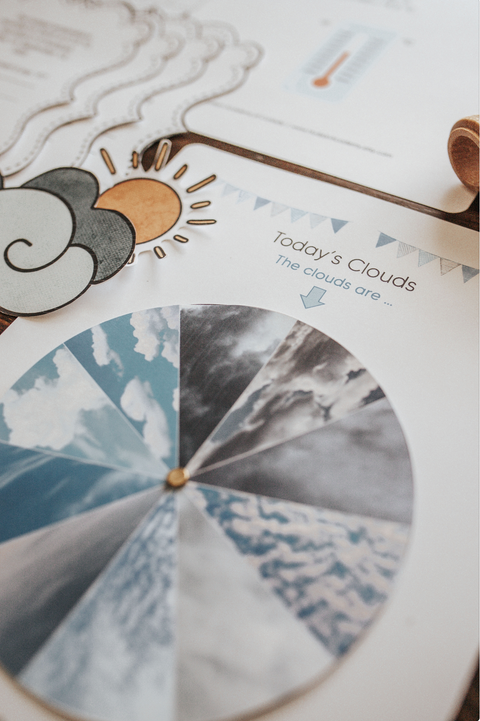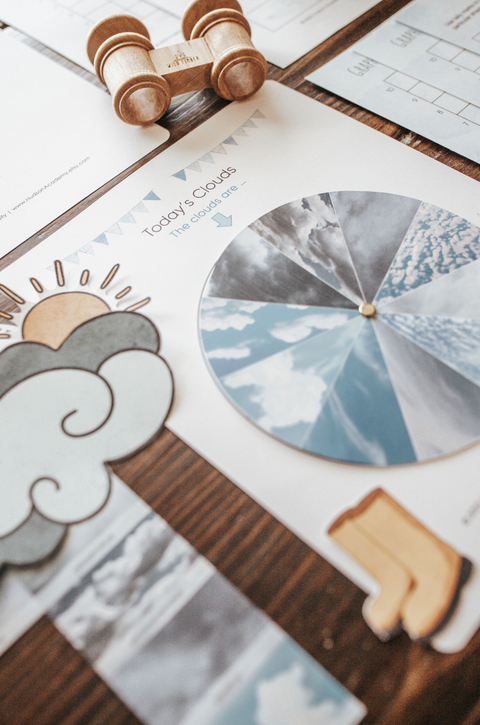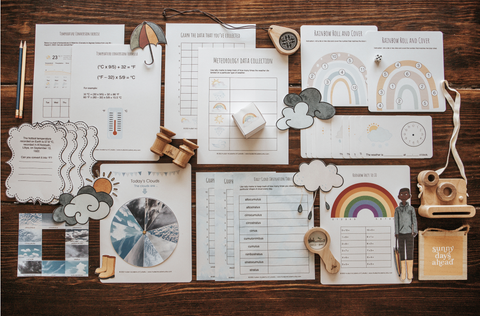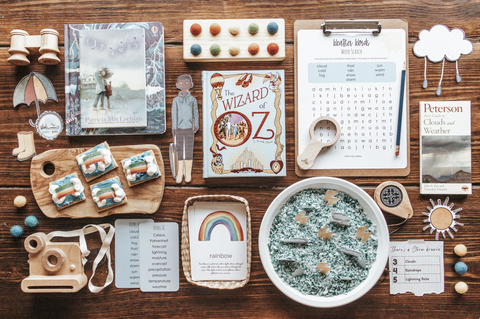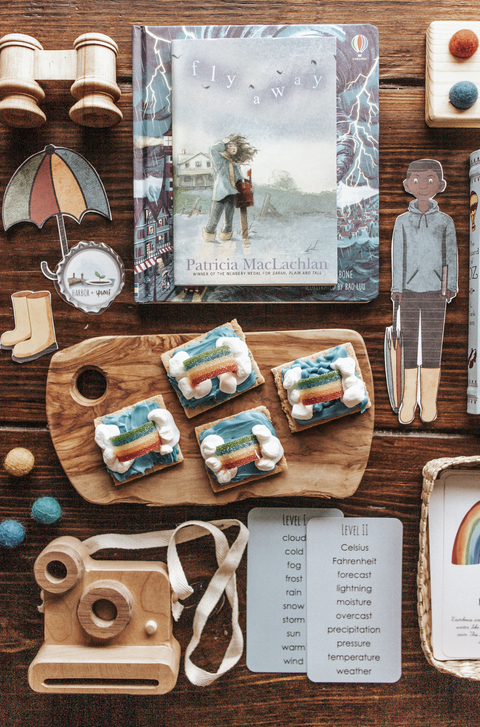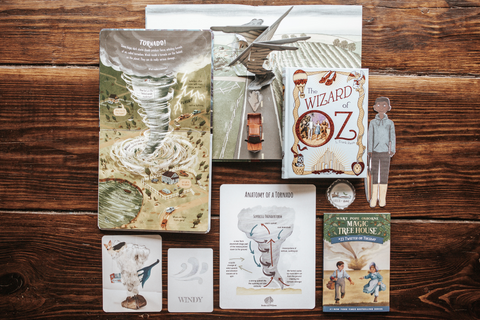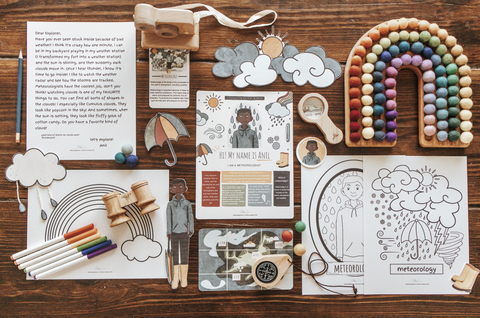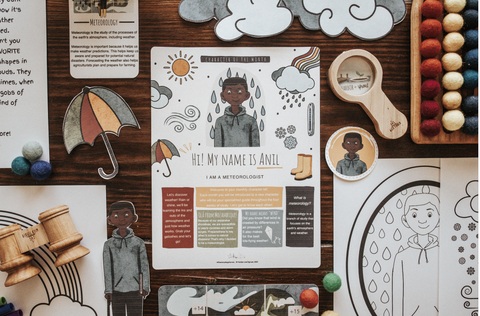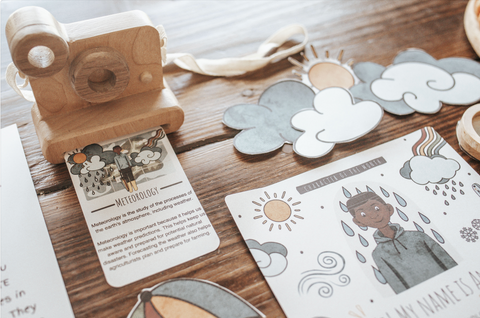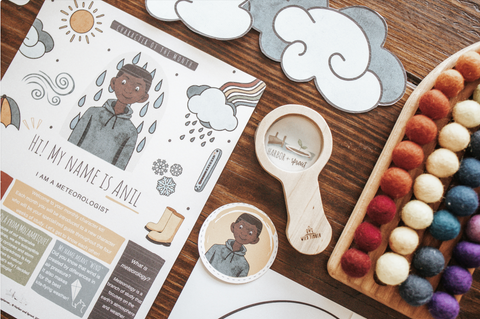 Harbor and Sprout
Meteorology Elementary Unit Study
Welcome to the Harbor + Sprout Meteorology Unit Study, the August 2022 release of our elementary level homeschool unit study curriculum. This unit study features 4 weeks of lesson plans and materials covering all 9 of our core subjects plus a playful supplemental section of thematic activities. This unit study is meant for use by children ages 3-12. Dive into a new weather exploration adventure!
This unit is delivered via a secure link as a digital download. Shop our corresponding Morning Basket Pack by Rebecca Clarke of Whimsy Printables here!
CONTENT:
Handbook
Daily, weekly, and monthly planning pages
Booklist including stories, poems, and field guides with recommended ages, subject correspondence, and brief summaries for each title
Lesson plans for 4 levels of learning
Family read aloud recommendations
Character kit- new monthly character illustrated by Stephanie Groves to act as your guide through the unit
Unit Recipe 
Supply List
LESSONS
Science
Week 1: Six Main Weather Components
Week 2: Thunderstorms - Tornadoes - Hurricanes
Week 3: Measuring the Weather
Week 4: Climate Change and Global Warming
Nature Study
Week 1: Thunderstorms
Week 2: Tornadoes
Week 3: Blizzards
Week 4: Heat Waves 
Language Arts
Week 1: Weather Words
Week 2: Who Has Seen the Wind
Week 3: Verb Tenses
Week 4: Onomatopoeias

Writing
Week 1: Haiku
Week 2: Acrostic Poems
Week 3: Limerick Poems
Week 4: Free Verse

History
Week 1: The Greatest Day of Rainfall
Week 2: The Strongest Storm in History
Week 3: The Most Snowfall in History
Week 4: The Hottest Places in the World
Geography
Week 1: Mozambique
Week 2: Maps
Week 3: Hurricanes, Typhoons, and Tropical Cyclones
Week 4: Mozambican Culture and Traditions
Music
Week 1: Sounds of Spring
Week 2: Sounds of Summer
Week 3: Sounds of Autumn/Fall
Week 4: Sounds of Winter
Art
Week 1: Rain Art
Week 2: Capturing the Sun
Week 3: Abstract Weather
Week 4: Artistic tornadoes
Math
Week 1: Data Collection and Organization
Week 2: Rainbow Math
Week 3: Telling the Time
Week 4: Temperature Conversion
Supplement
Nature Activities
Anatomy of a Rainbow
Rainbow Colors
Meteorology Coloring Sheets
Rainbow Tens and Ones
Rainy Day Verb and Noun Sort
Weather Tracker
Weather Flash Cards
Weather Memory Match
Weather Spin and Graph
Weather Words
Sunshine Letters
Weather Poster

Wellness & Quiet Time
Weather 3 Part Cards (Spanish)
Storm Sensory Bin
Weather Dot Painting
Meteorology Word Search

Each lesson comes with a lesson plan split into 4 distinct levels of learning to help you use the materials for your child's individual needs. This allows for family-style learning for ages 3-12 and years worth of connection and education!
Simple Subscriptions
Get a discounted monthly credit to use on your H+S favorites