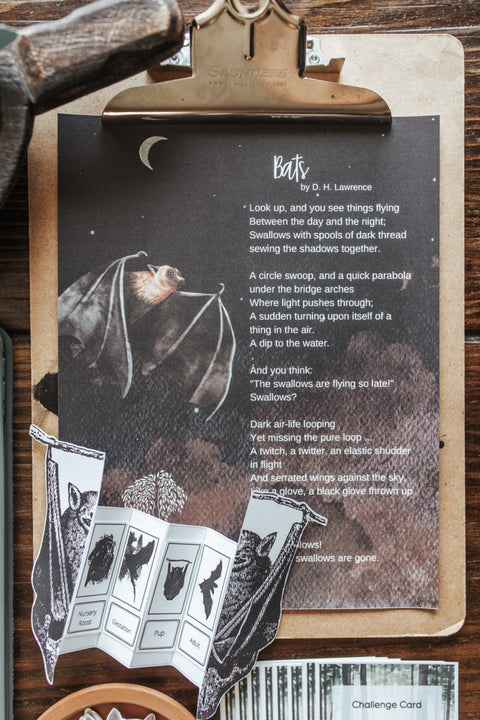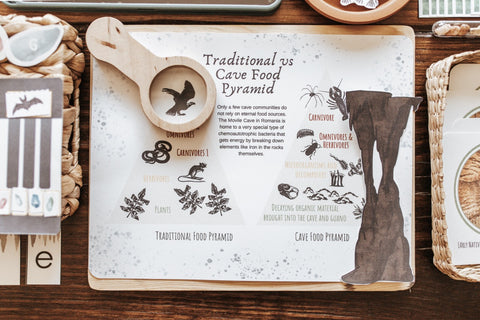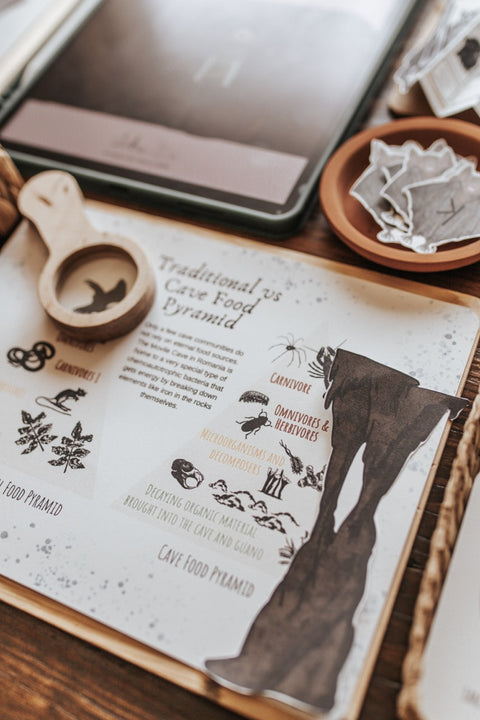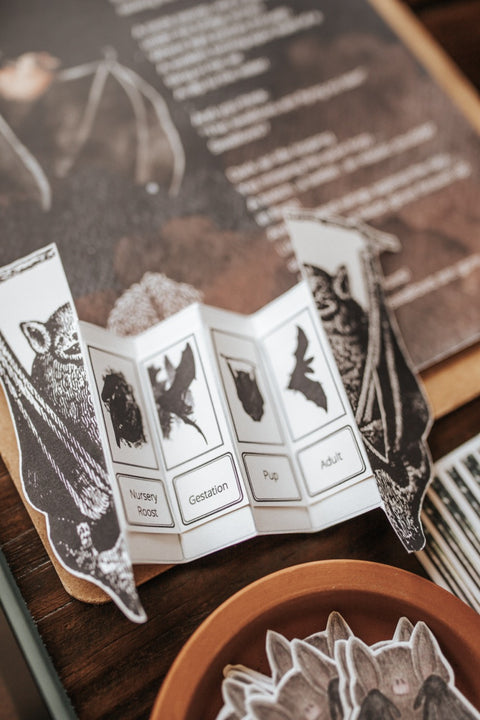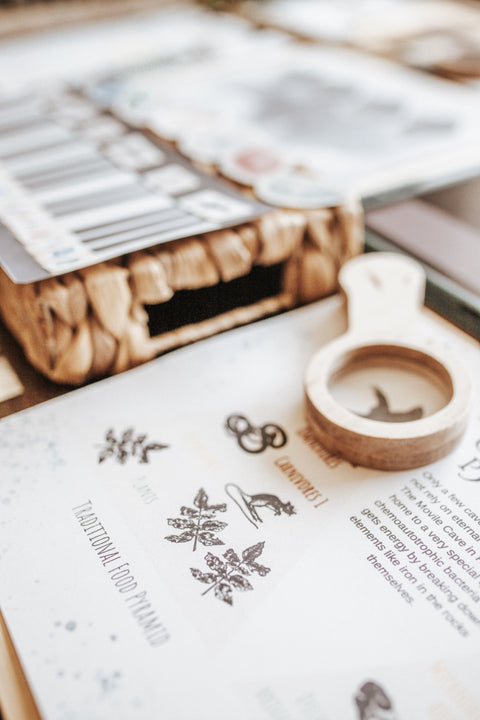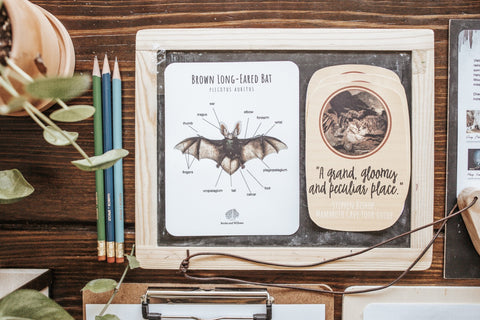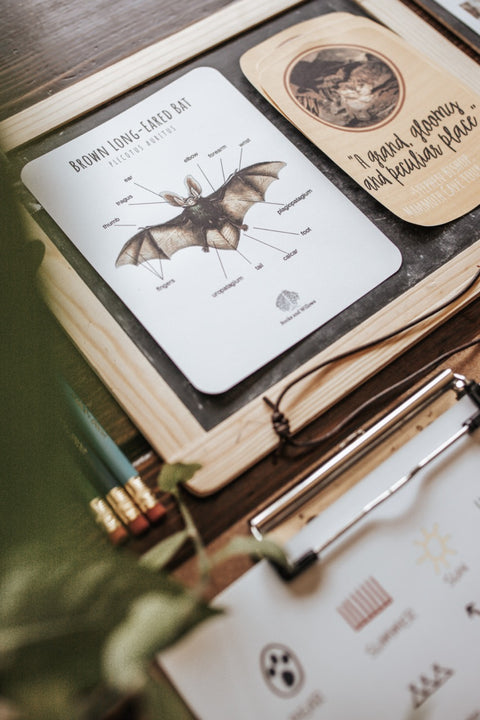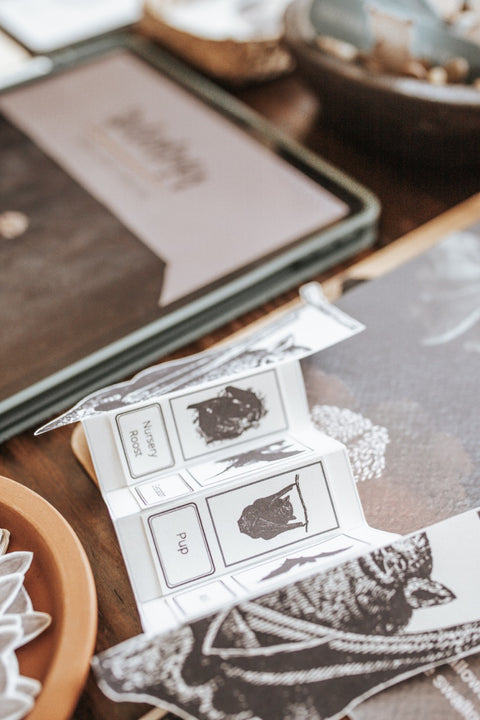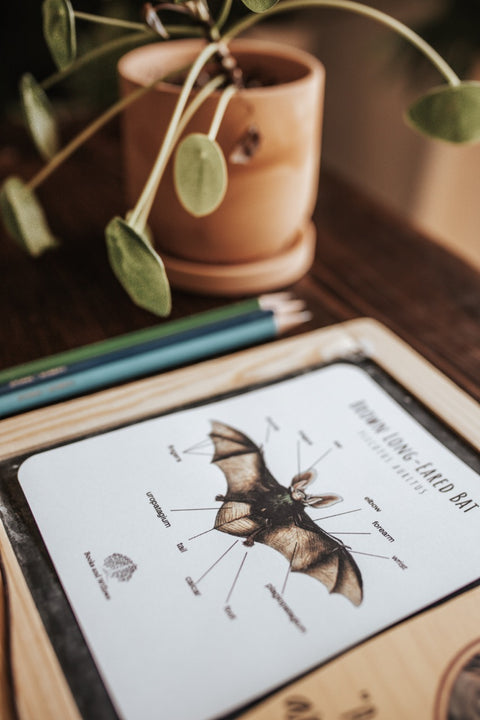 Harbor and Sprout
Speleology Nature Study
These lessons are included in our Speleology Elementary Unit. 
Discover the fascinating world of caves in this in-depth, engaging nature study by Jacqueline Marr of Books and Willows. This study includes four modules:
Module 1: Cave Habitats
Explore the three zones within a cave habitat then create a 3-D model for your nature table.
Learn where food comes from within a cave ecosystem.
Create a cave food chain.
Tell the story of how energy is transferred within a cave food web with our writer's workshop prompt.
Module 2: Cave Creatures
Explore the three categories of animals that live in caves.
Learn how bats are a keystone species within cave habitats.
Debate the benefits and disadvantages of guano mining.
Create a bat life-cycle craft and label their anatomy.
Share what you've learned about the benefit of bats with your Bat Mobile presentation.
Module 3: Cave Adaptations

Meet the olm, the first troglobite to be discovered!
Learn how troglobites have adapted to living in their low-food environment and total darkness.
Explore the difference between structural, physiological, and behavioral adaptations in our activities.
Design your own cave creature!
Module 4: Cave Conservation
Explore why caves matter in our world.
Discuss the threats caves face from habitat loss, pollution of our waterways, and climate change.
Learn how to be a responsible spelunker with our poster presentation.
Create a 'spelunking kit' and guide to teach others how to explore caves safely.
This study may be completed over the course of one month with one module per week, or more quickly or slowly depending on personal preference. This is a digital download and files will be delivered via email upon purchase. Enjoy your adventure!
Simple Subscriptions
Get a discounted monthly credit to use on your H+S favorites