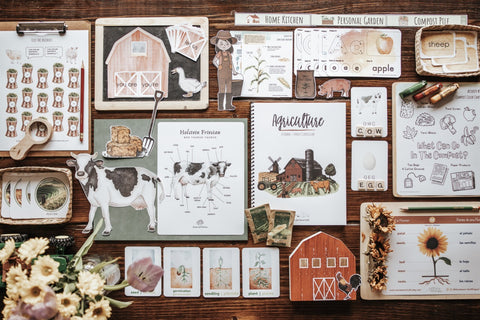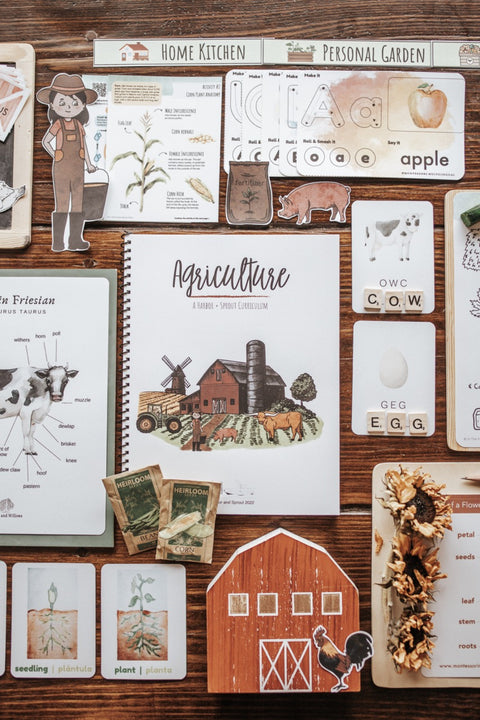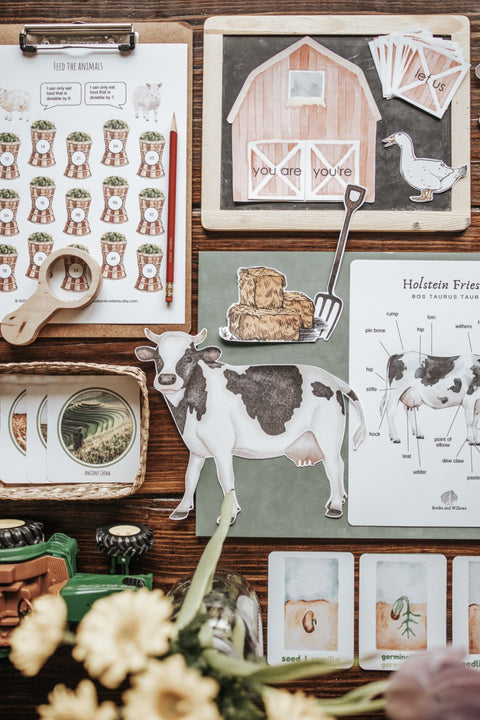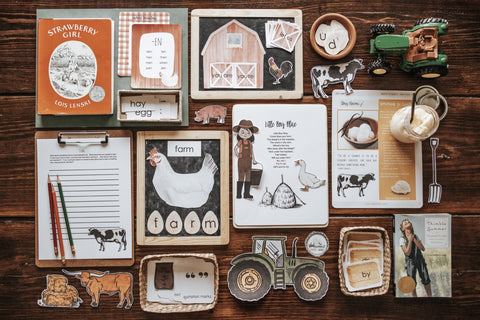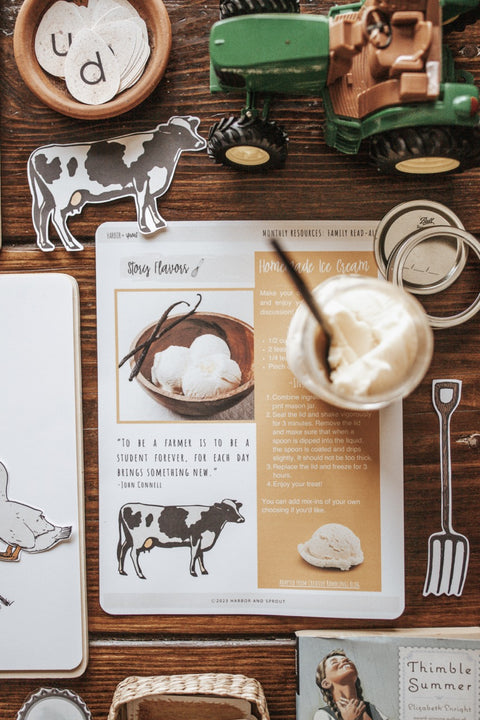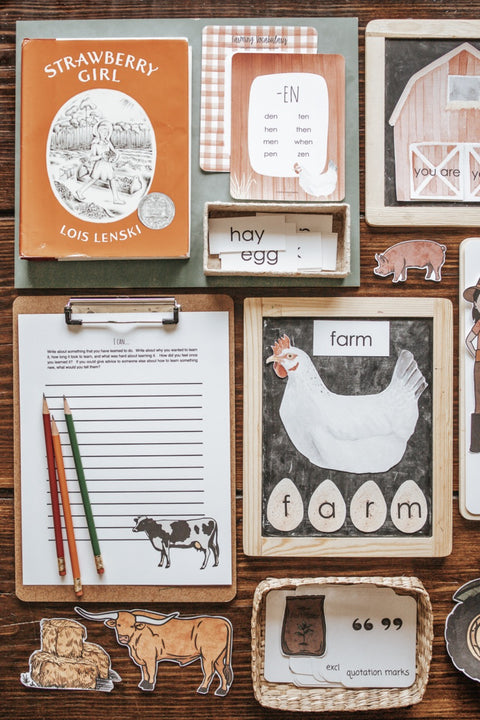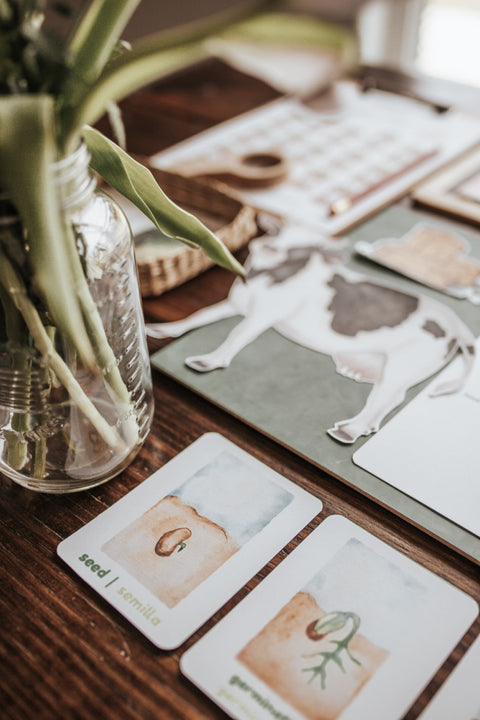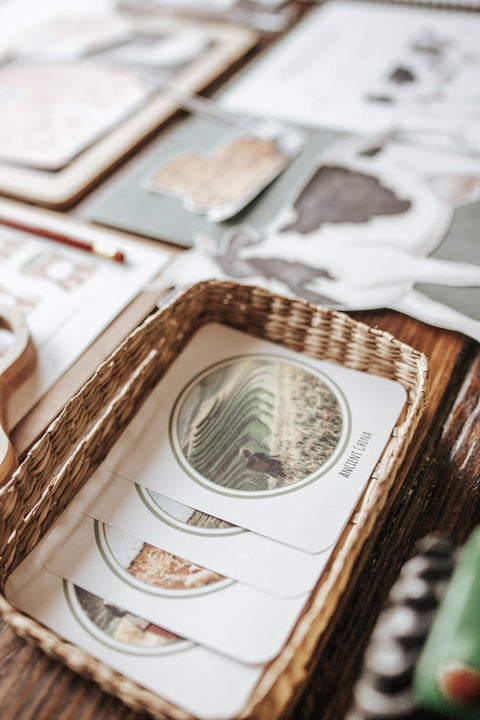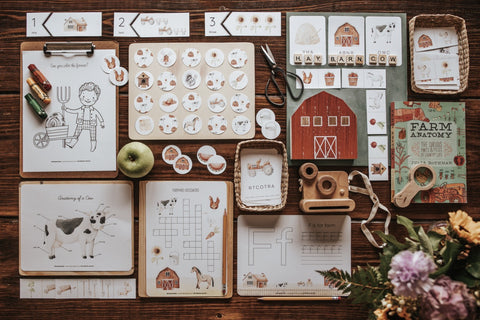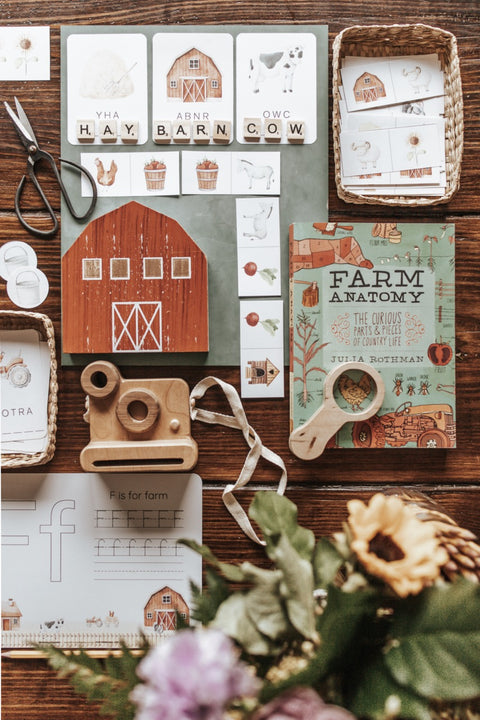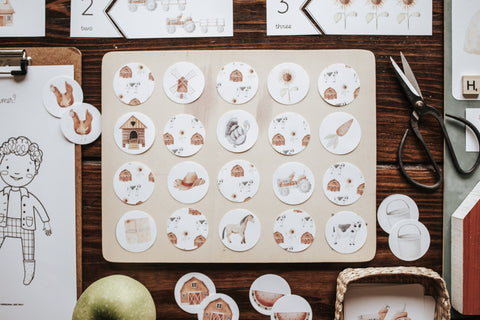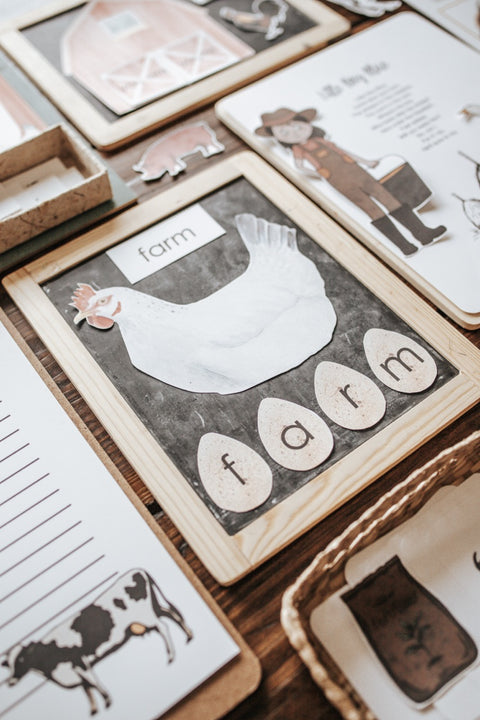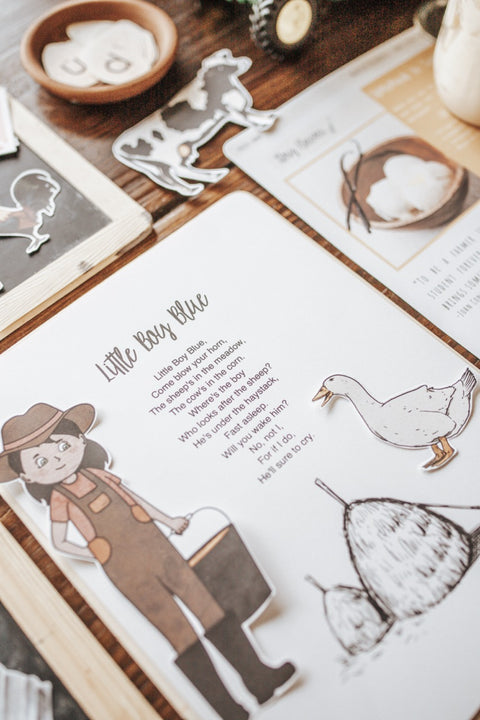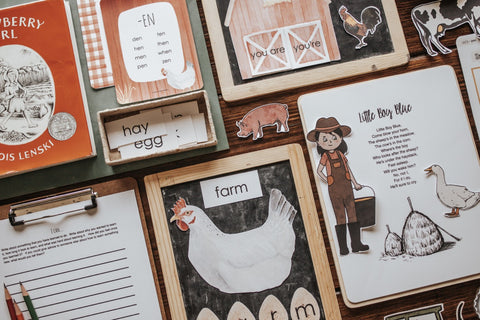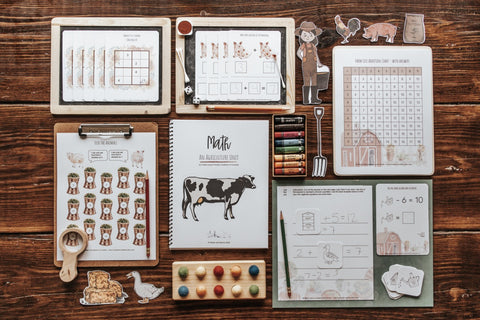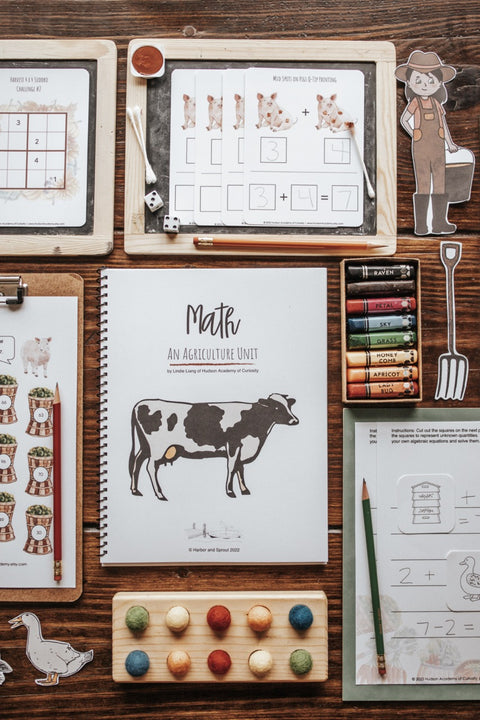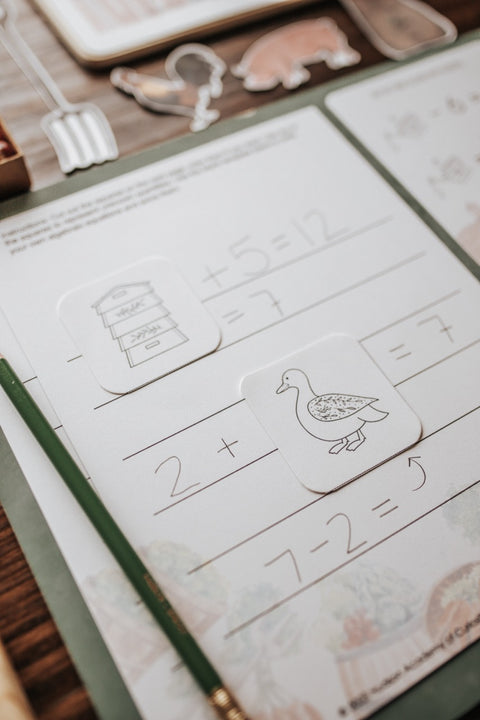 Harbor and Sprout
Agriculture Elementary Unit Study
Welcome to the Harbor + Sprout Agriculture Unit Study, the May 2023 release of our elementary level homeschool unit study curriculum. This unit study features 4 weeks of lesson plans and materials covering all 9 of our core subjects and a playful supplemental section of thematic activities. This unit study is meant for use by children ages 3-12. 
This unit is delivered via a secure link as a digital download.
CONTENT:
Handbook
Daily, weekly, and monthly planning pages
Book list including stories, poems, and field guides with recommended ages, subject correspondence, and brief summaries for each title
Lesson plans for 4 levels of learning
Family read aloud with discussion guide and recipe
Character kit- new monthly character illustrated by Stephanie Groves to act as your guide through the unit
Science
Week 1: Where Does your Food Come From?
Week 2: Is Soil Alive?
Week 3: What is Regenerative Farming?
Week 4: What is Food Sustainability?
Nature Study
Week 1: Meet the Dairy Cows
Week 2: Life on the Farm
Week 3: From Farm to Market
Week 4: One Your Plate
Language Arts
Week 1: Farming Words
Week 2: "When Frost is On the Punkin"
Week 3: Apostrophe
Week 4: Nursery Rhymes

Writing

Week 1: Free Writing
Week 2: Free Writing Cont.
Week 3: Create Your Own Product
Week 4: Character Creation

History
Week 1: Agriculture in Early History: Ancient Sumer
Week 2: Agriculture in Early History: Ancient Egypt
Week 3: Agriculture in Early History: Ancient India
Week 4: Agriculture in Early History: Ancient China
Geography
Week 1: Texas
Week 2: Maps
Week 3: Texas History and Culture
Week 4: The Texas Longhorn

Music
Week 1: Instrument Families
Week 2: Organizing the Orchestra
Week 3: Music from Texas
Week 4: Country Music Instruments
Art
Week 1: Animals
Week 2: Crops
Week 3: Land
Week 4: Around the Farm
Math
Week 1: Introduction to Algebra
Week 2: Feed the Animals
Week 3: Mud Spots Q Tip Painting
Week 4: Harvest 4x4 Sudoku
Supplement
Anatomy of a Cow
Coloring Sheets
F is for Farming
Farmyard Crosswords
Farmyard Dominoes
Memory Matching Game
Number Puzzles
Word Scramble
Agriculture Vowel Playdough Mats
Cow Anatomy (Spanish)
Parts of a Flower (Spanish)
Plant Life Cycle (Spanish)
This unit is delivered as a downloadable zip file. Enjoy your Agriculture adventure!
Simple Subscriptions
Get a discounted monthly credit to use on your H+S favorites