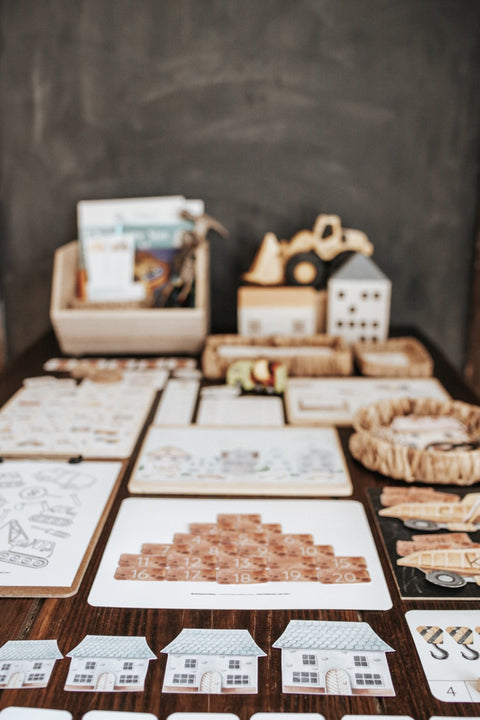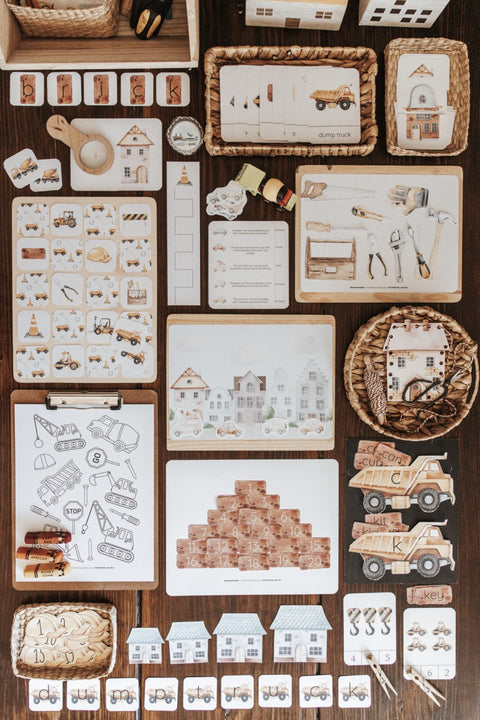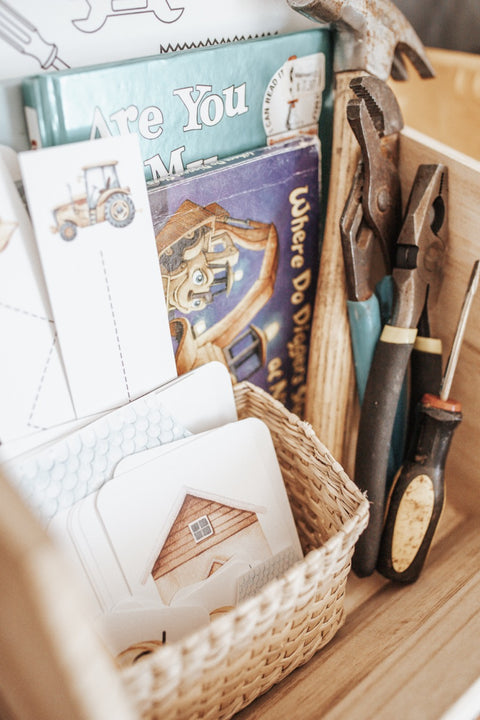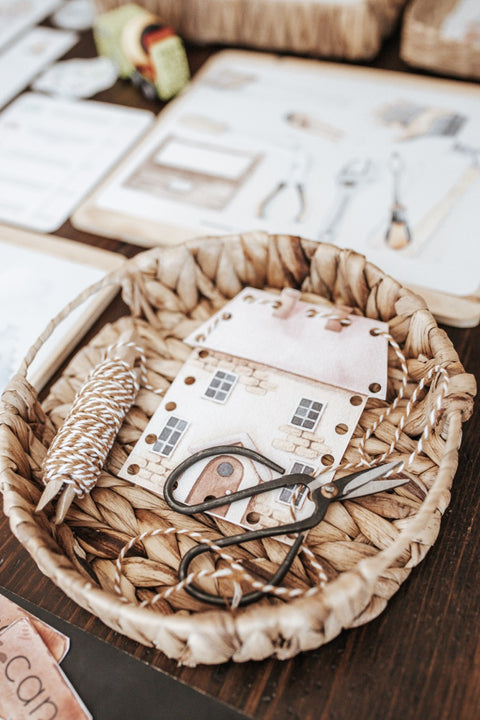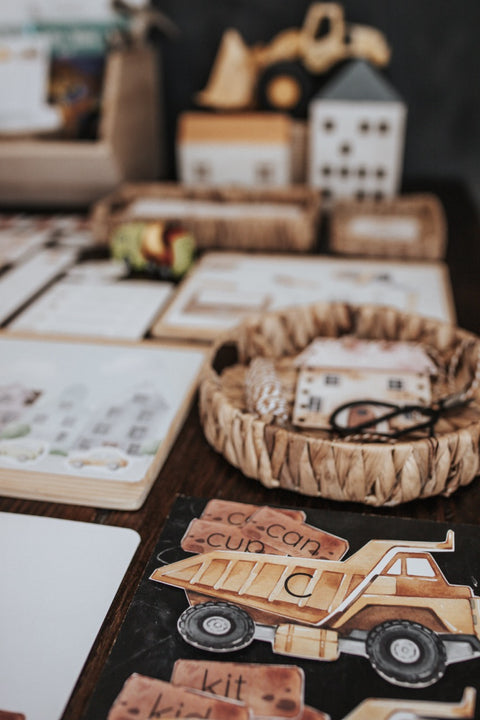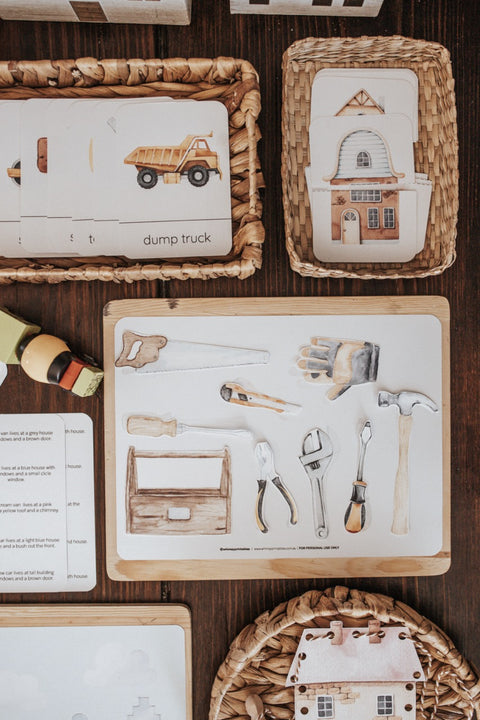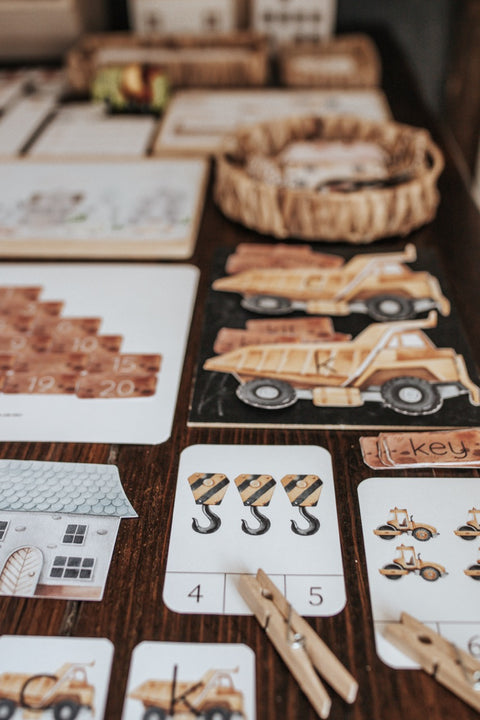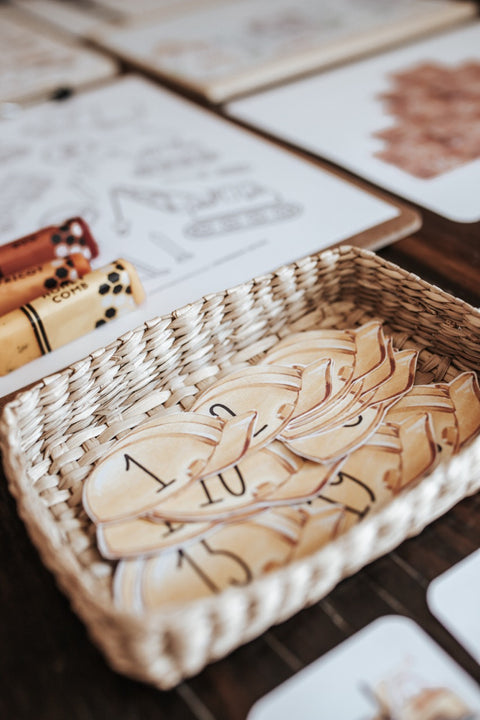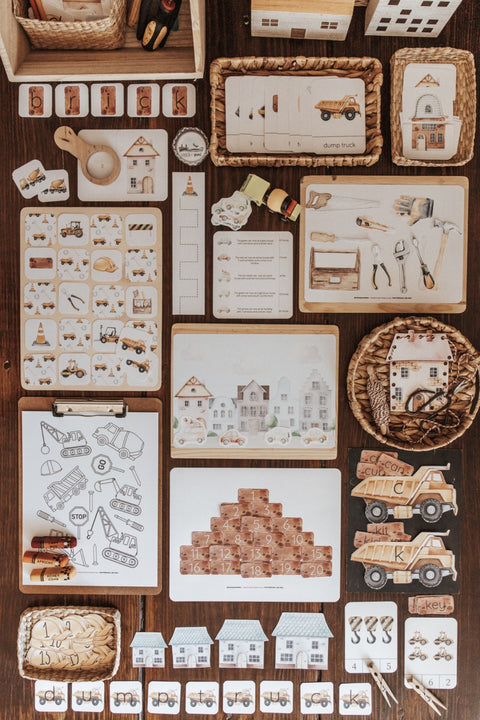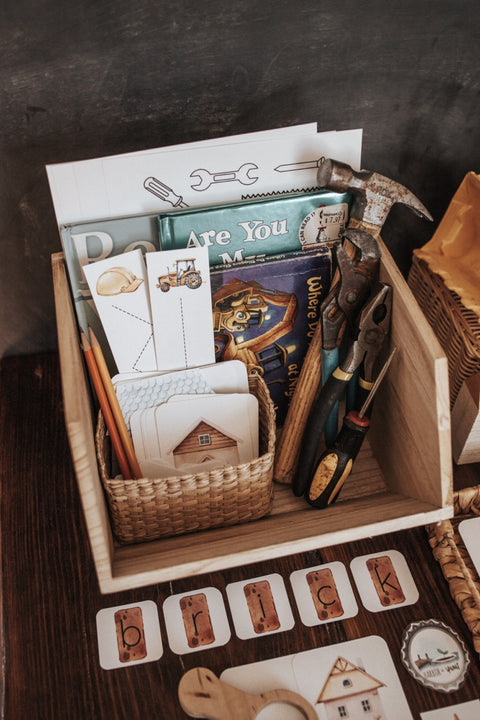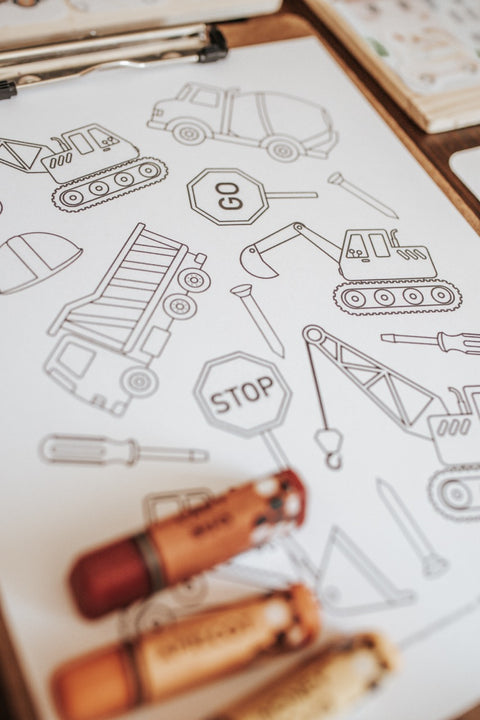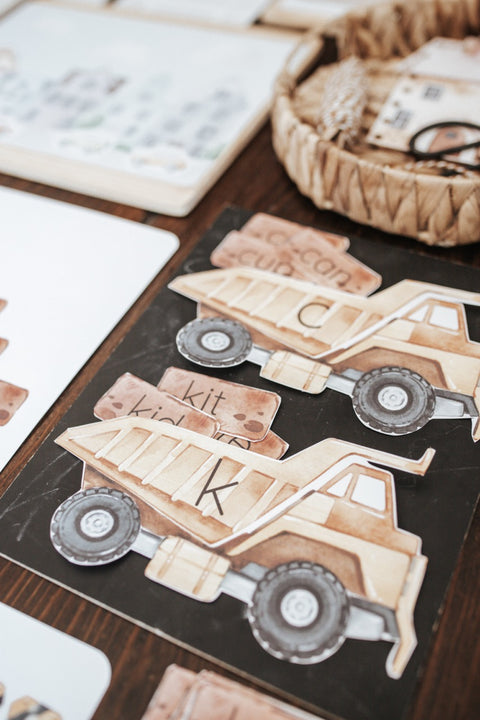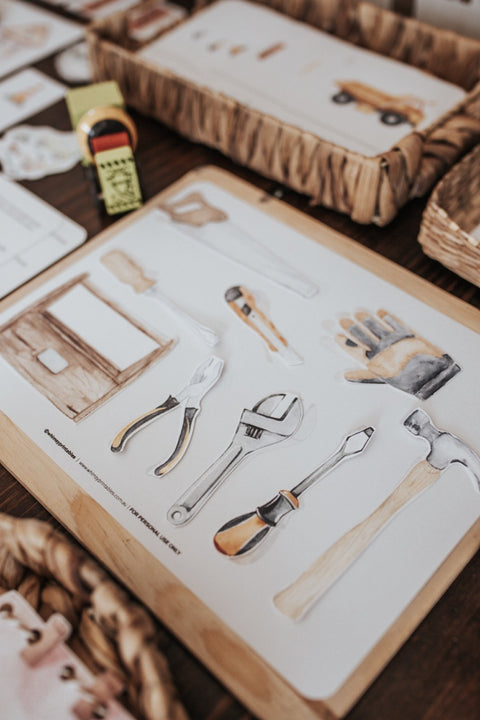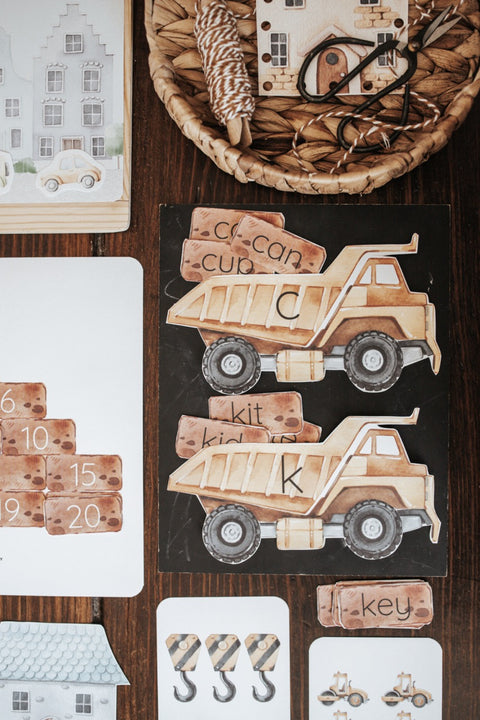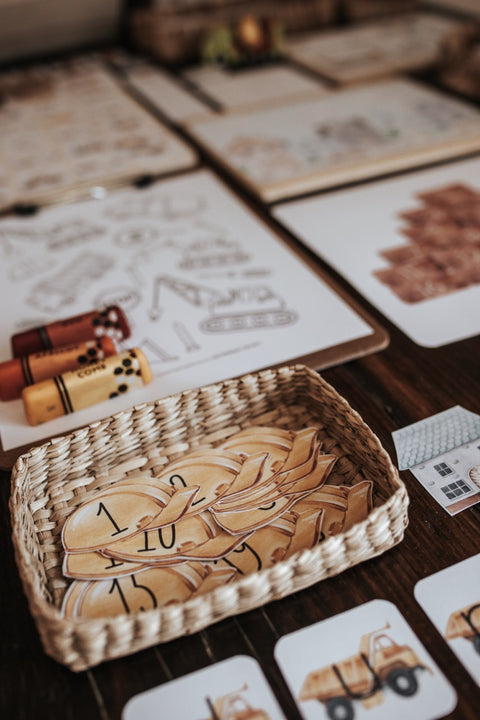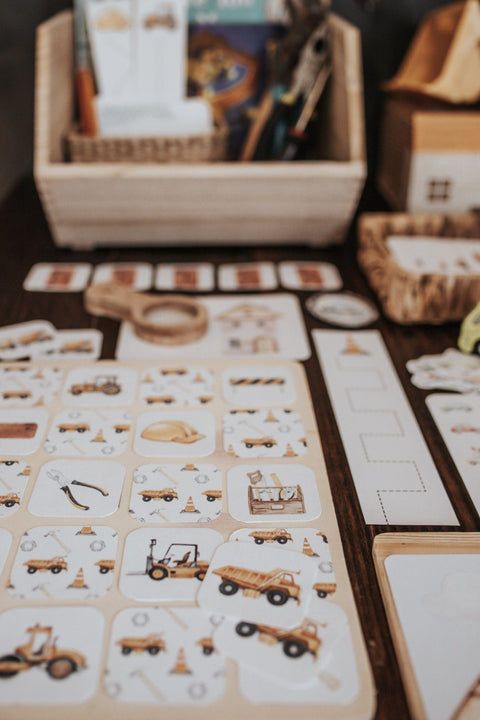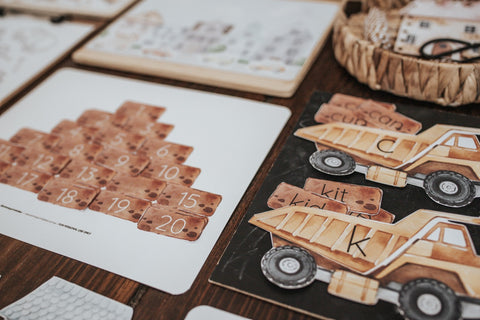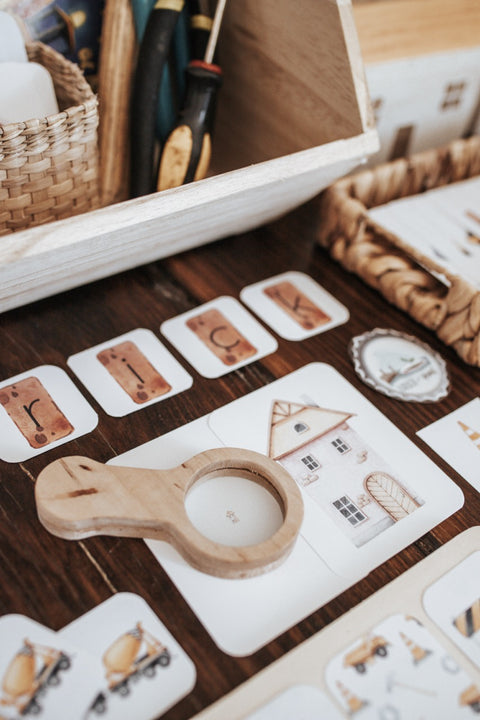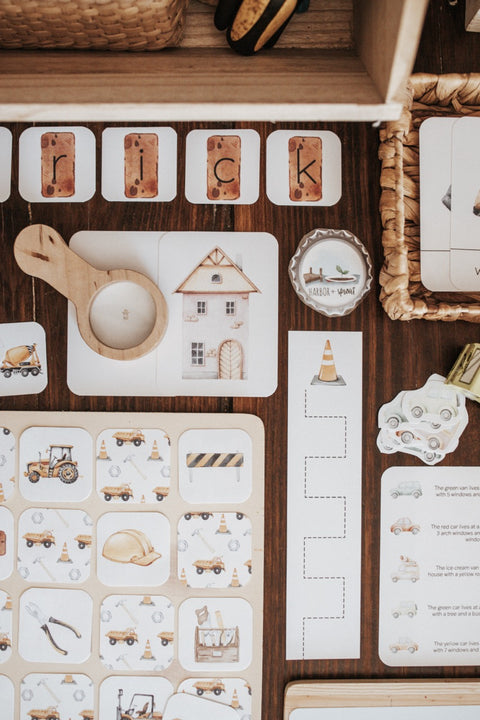 Harbor and Sprout
Construction Morning Basket
Our themed printable morning basket sets, created by Rebecca Clarke of Whimsy Printables, are aimed at children ages 2-6 to go alongside each of our individual unit studies! These packs can be used in tandem with their corresponding units or enjoyed independently. Shop our Construction Unit Study Here. 
Construction-Themed Flash Cards featuring beautiful artwork and favorite construction words
Count & Clip Cards- place a peg, gem, or clothes pin on the numeral matching the number of pictures shown on the card
Memory Match Game- match the picture pairs!
Numbers in a Row- Place the hard hats in numeric order or make your own number patterns
Puzzles- Snip the house puzzles in two and find the matches
Cutting Cards- practice cutting along the dotted lines
Lacing Cards- punch holes in the cards and lace with a string or shoelace
C & K Sorting- sort the bricks into the correct truck
Magnifying Match- Use your magnifying glass to spot the matching mini house!
Tools Match- Place the tools on their corresponding silhouette on the mat
Size Sorting- Place the houses in size order
Where do I Live?- Cut out each car and follow the cards to find out where each car lives! There are two levels of difficulty for this fun game.
Words to Build- A set of words to build with cards
Building Numbers- Place the number bricks where they belong on the stack
Alphabet Sheets- Decorate these sheets however you'd like!
Coloring Sheets
This morning basket is delivered as a digital, printable pack and is sure to delight and engage learners, builders, and nature lovers of all ages!
Simple Subscriptions
Get a discounted monthly credit to use on your H+S favorites