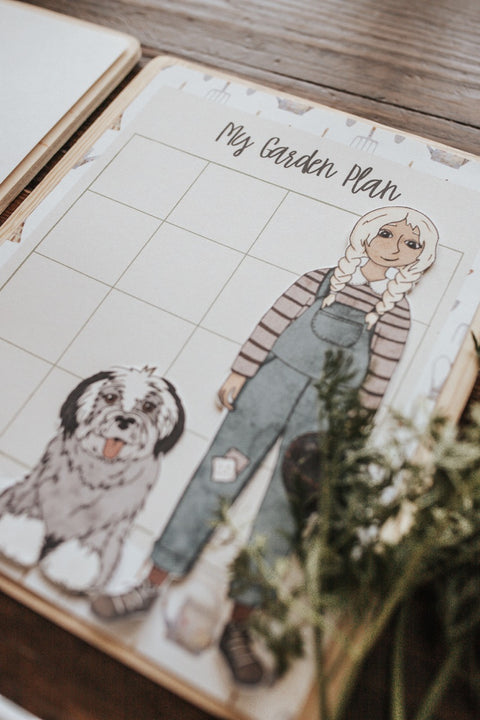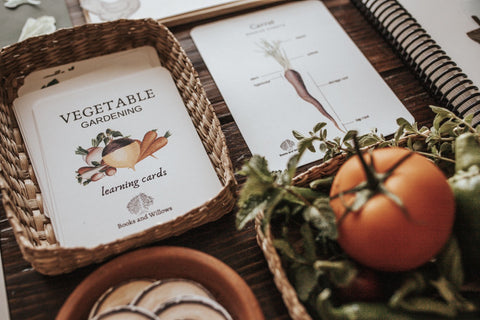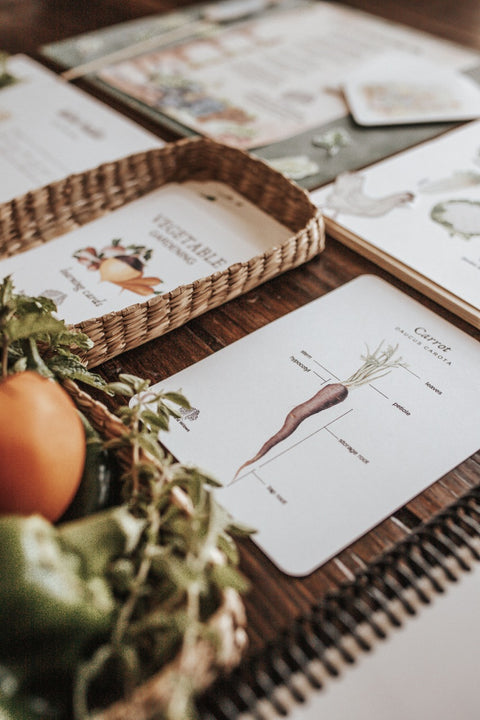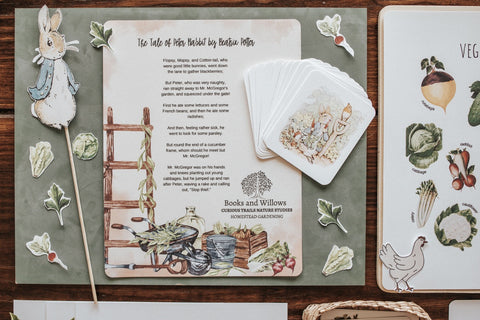 Harbor and Sprout
Homesteading & Sustainable Living Nature Study
These lessons are included in our Homesteading & Sustainable Living Unit Study.
Discover Homesteading and Sustainable Living in this in-depth, engaging nature study by Jacqueline Marr of Books and Willows. This study includes four modules:
Module 1: Propagation
Discover the different parts of a seed with a seed dissection activity.

Learn the four elements a seed needs for germination and start your own seeds in eggshells, or make a seed tape.
Explore how some plants are grown from cuttings and grow a new garden from kitchen scraps.

Discuss plant propagation from divisions and grafting.
Module 2: Vegetable Gardens
Discover the five things a plant needs to grow and how to find the best spot for our garden.

Explore different soil types and conduct a soil profile experiment.
Try out different ways of spacing your plants and plan your own square foot vegetable garden patch.

Learn what makes a vegetable different from a fruit and how you can plant successive gardens.

Module 3: Fruit Gardens
Learn how compost is made and start your own composting pile to feed your garden. 

Discover how a flower turns into a fruit and the different types of fruit plants make.
Dissect and explore strawberry anatomy.
Start your own gardening journal to record your observations.
Conduct a composting experiment.
Module 4: Herb Gardens
Learn how companion gardening can lead to healthier, better tasting produce.
Discuss how we can attract beneficial insects into our garden for natural pest control and make a ladybug house.
Explore some common herbs we can plant in our garden with an herb nature journaling study.
Make your own herb garden markers.
This study may be completed over the course of one month with one module per week, or more quickly or slowly depending on personal preference. This is a digital download and files will be delivered via email upon purchase. Enjoy your homesteading and sustainable living adventures!
Simple Subscriptions
Get a discounted monthly credit to use on your H+S favorites