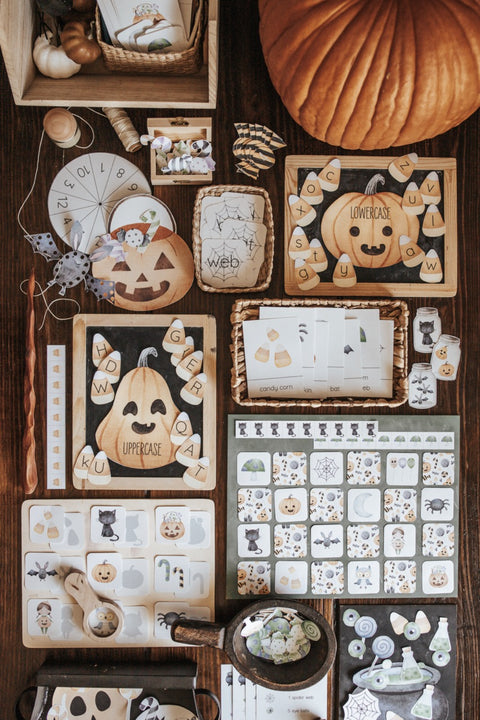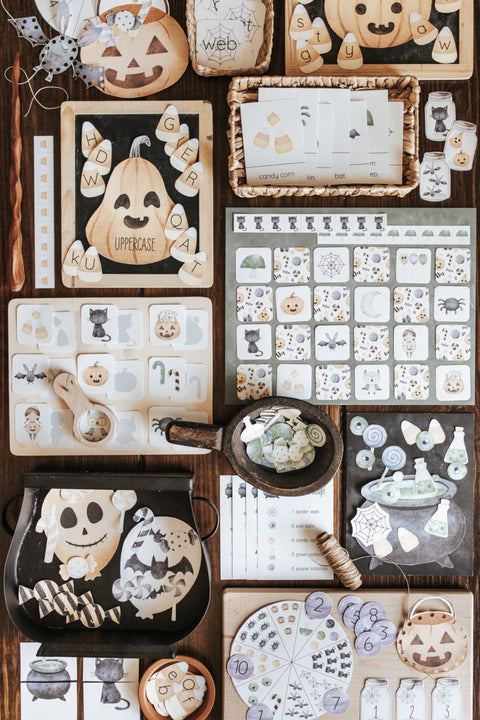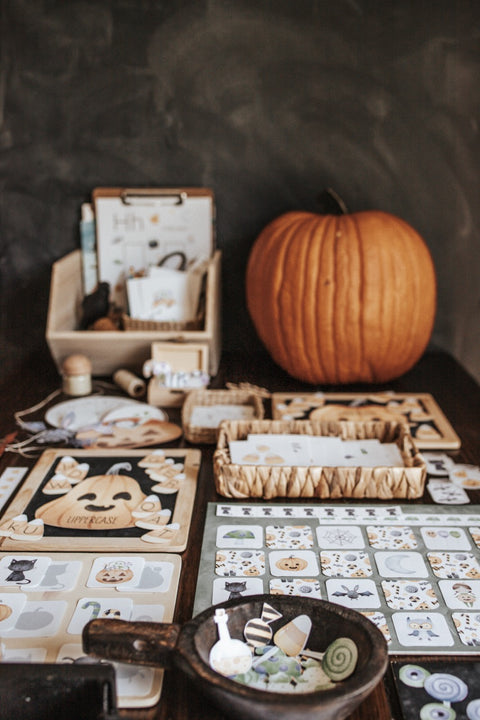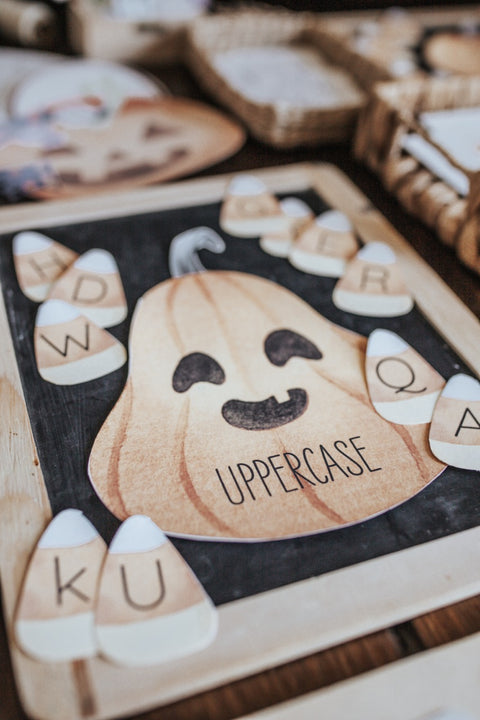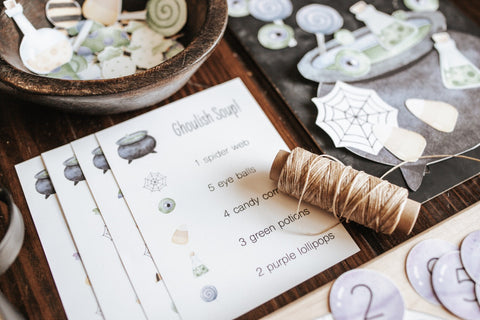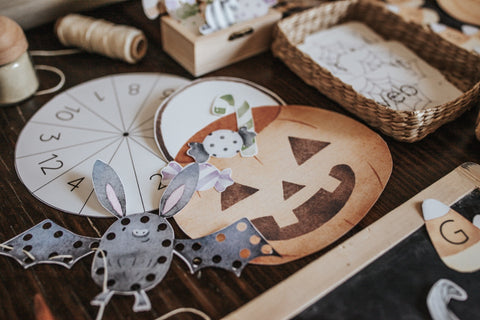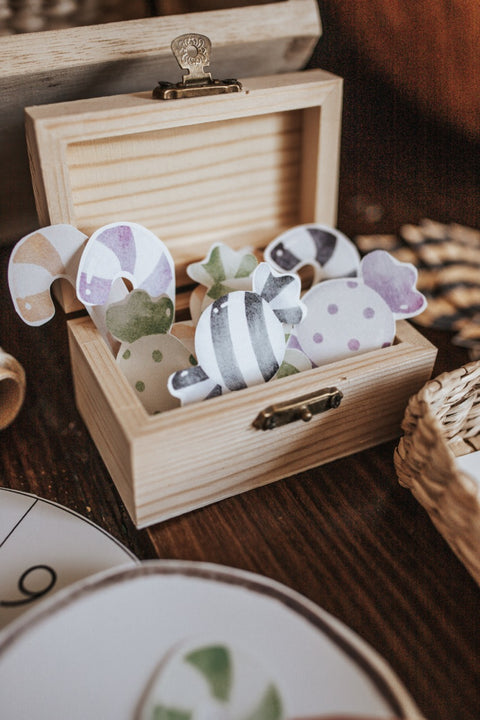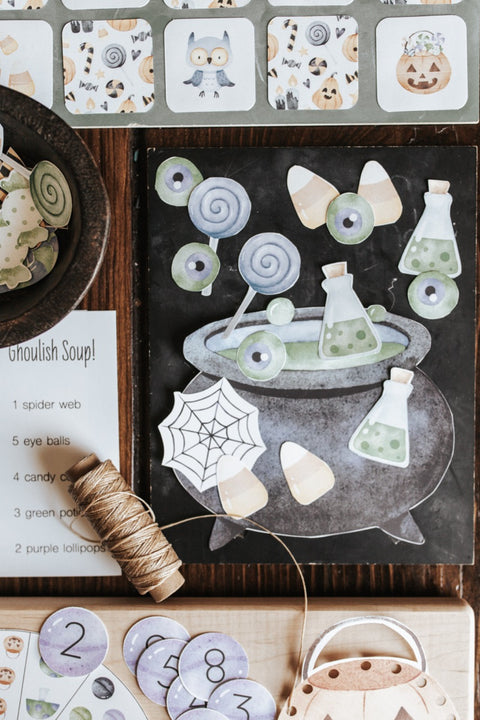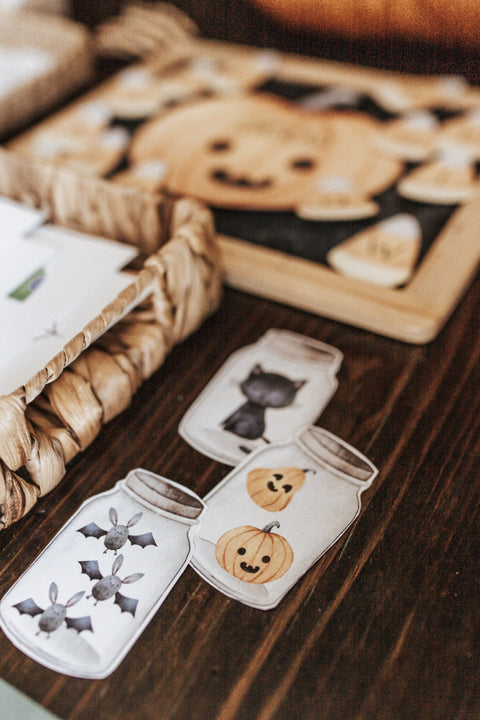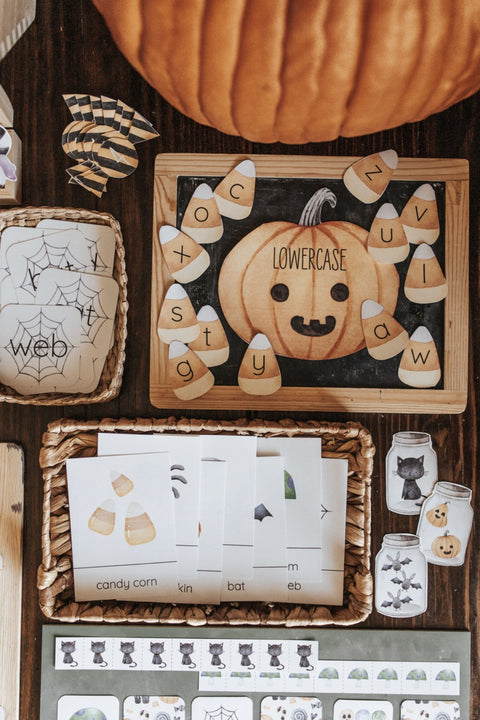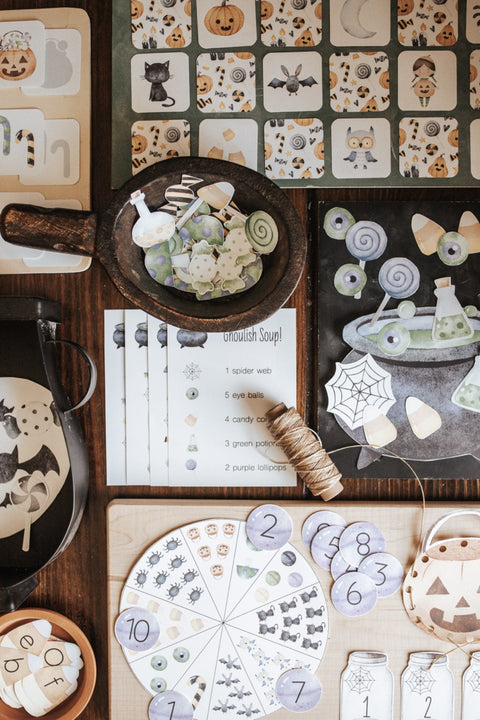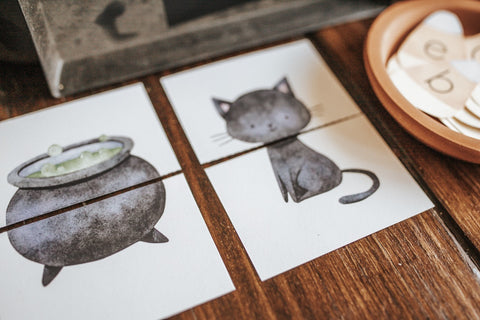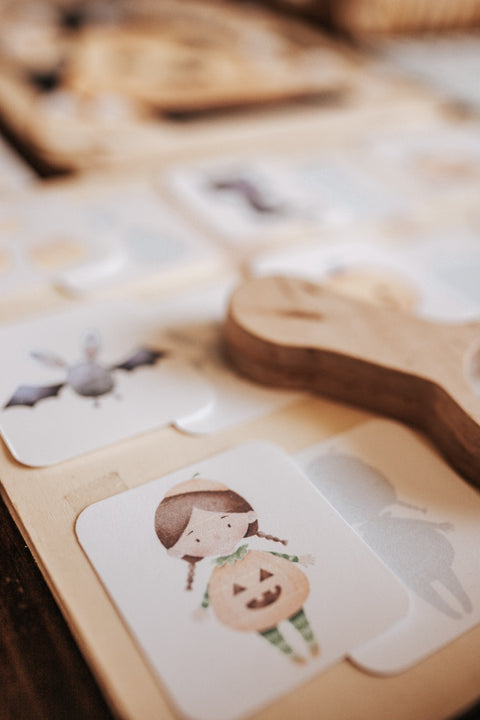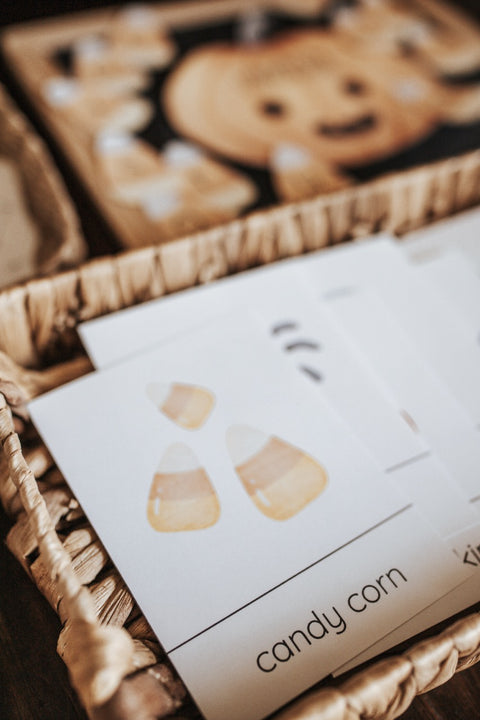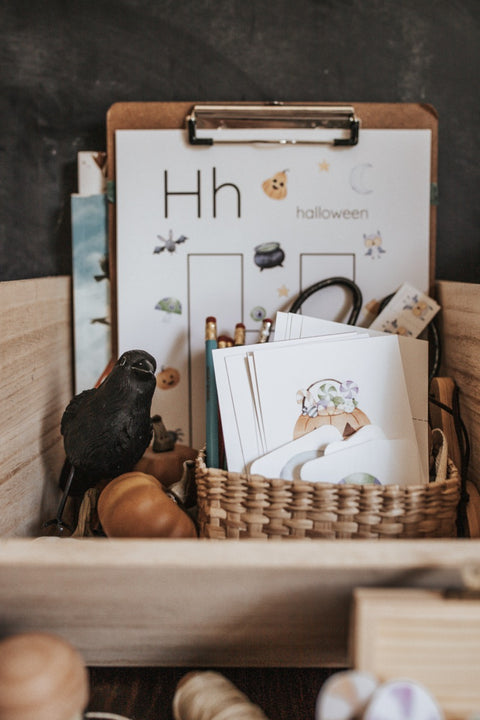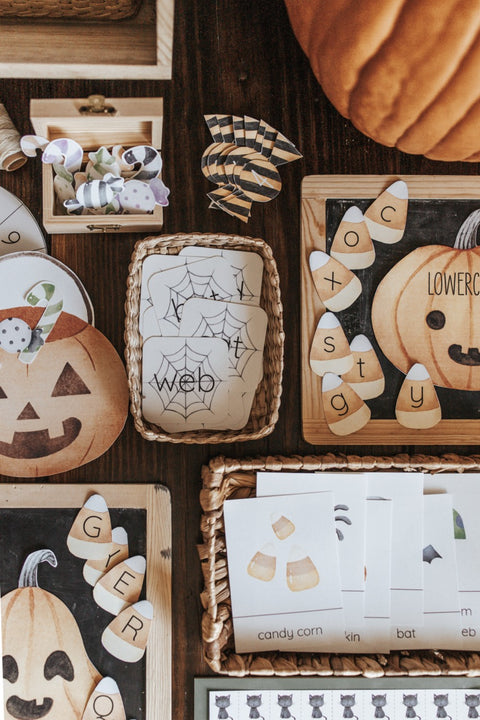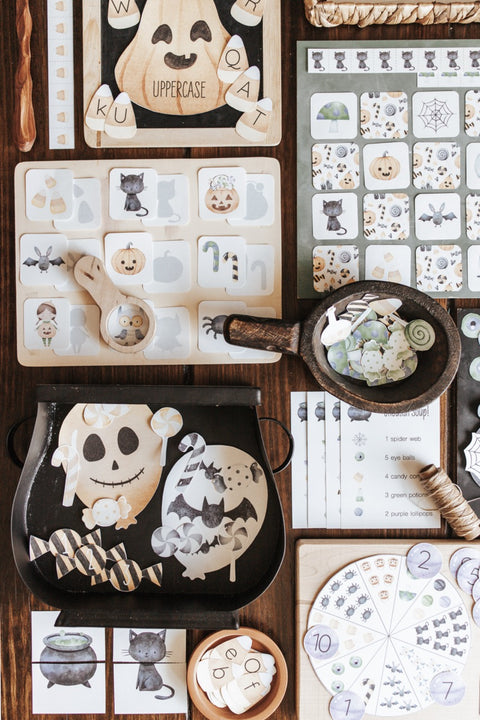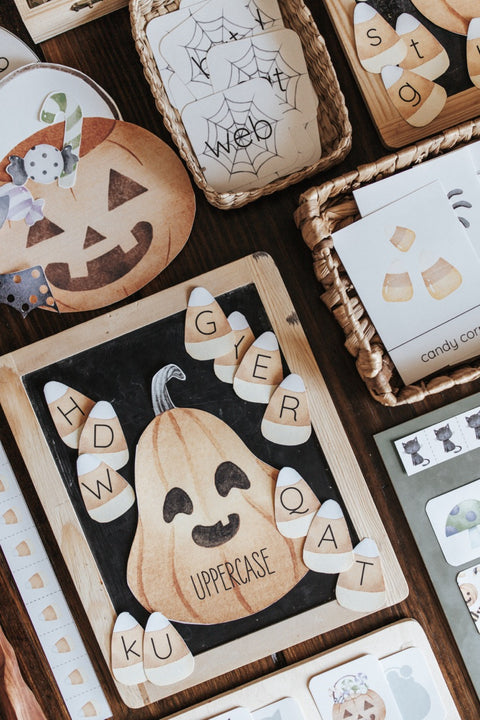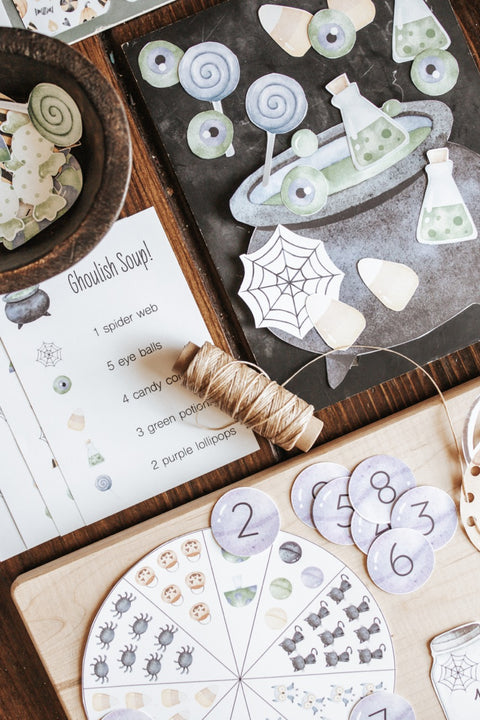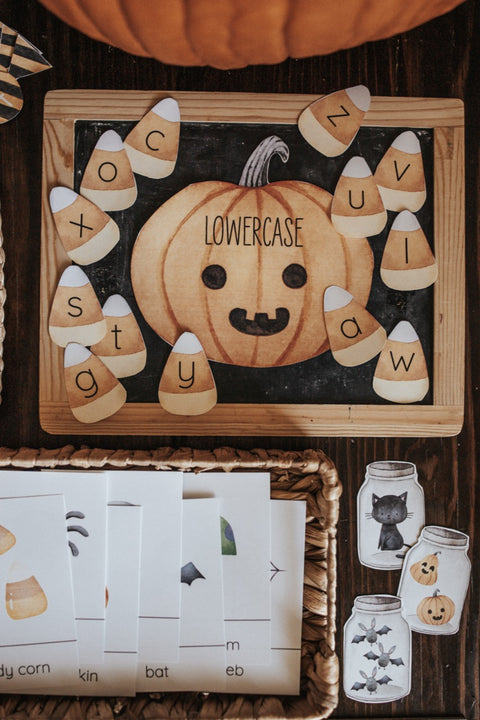 Harbor and Sprout
Trick or Treat Morning Basket
Our themed printable morning basket sets are designed for children ages 2-6 and make for a gentle, playful invitation to learn. Celebrate Halloween and Trick or Treat season in a cheerful way with a sweet collection of early learning activities!
Here's what you'll find inside the Trick or Treat Morning Basket:
Flash Cards- use as three-part cards or simple flash cards

Memory Match Game
Count and Clip Wheel- Clip the correct number onto the wheel showing how many images is in each section
Numbers in a Row- place each piece in number order or create your own numeric patterns
Cutting Activity- snip along the dotted lines of each strip for fine motor skill practice
Lacing Cards- sweet and simple-to-prep lacing cards
Spin and Count- spin the spinner and place the correct number of candies in the bucket
Puzzles- two-piece picture puzzles
Silhouette Match- match each picture with its corresponding silhouette
Spooky Number Match- cut out the jars and match the pictures with their correct numeral
Color Match Game- sort the treats by color
Building CVC Words- make simple words with spelling cards
Ghoulish Soup- use the recipe cards to create your own cauldron of ghoulish soup using the ingredients!
Upper and Lower Case Sort- a fun upper and lower case letter recognition and sorting activity! First, find the matching upper and lower case letters. Then place them on the pumpkins accordingly.
Alphabet Sheet- fill in this sheet however you'd like!
Coloring Sheets- for the whole famioly to enjoy
This morning basket is delivered as a digital, printable pack and is sure to delight and engage your little learners and nature lovers!
Our morning baskets are created with love just for you by Rebecca Clarke of Whimsy Printables.
Simple Subscriptions
Get a discounted monthly credit to use on your H+S favorites