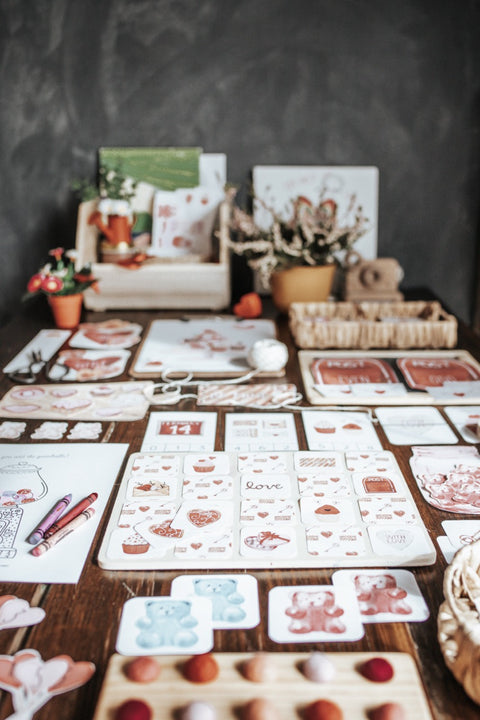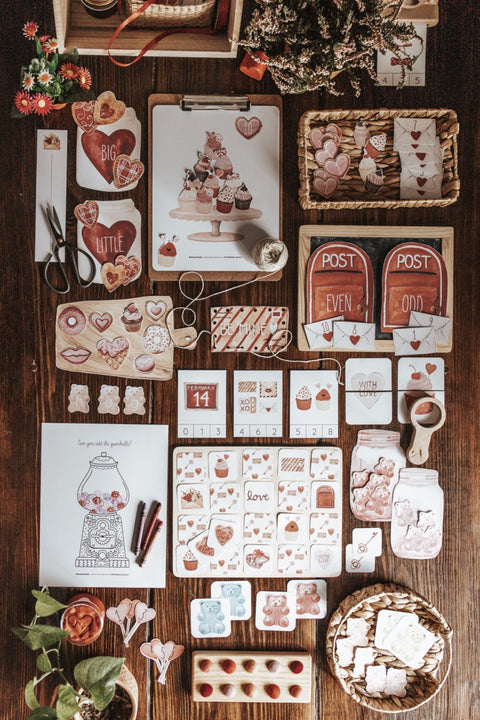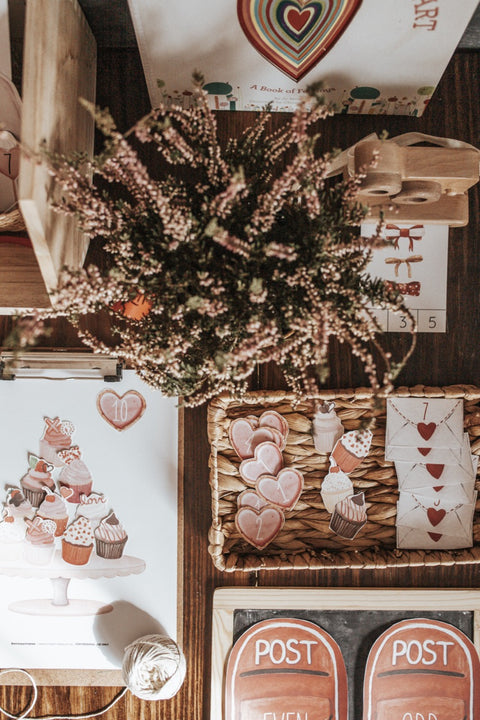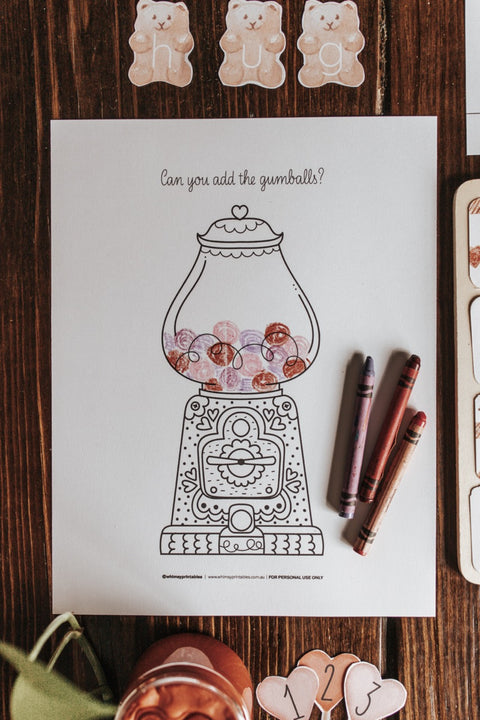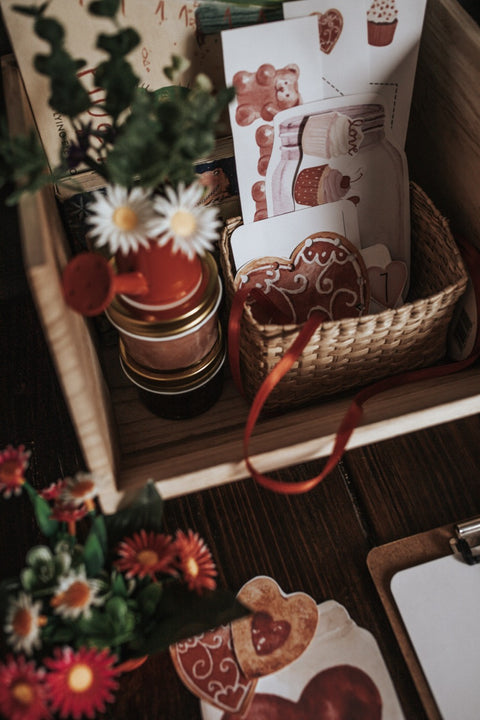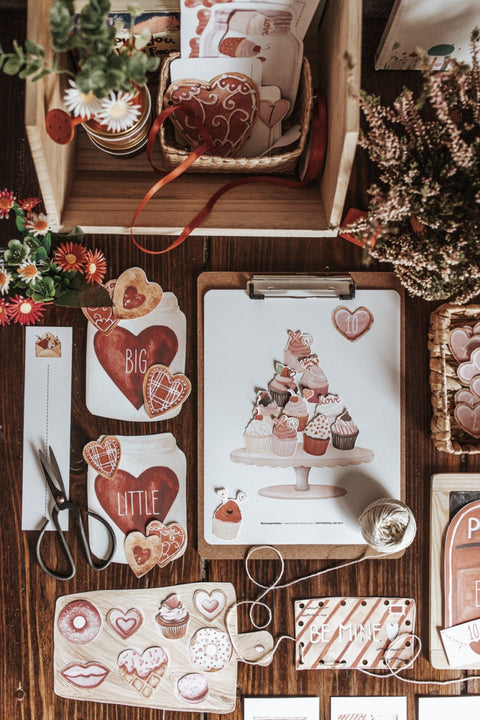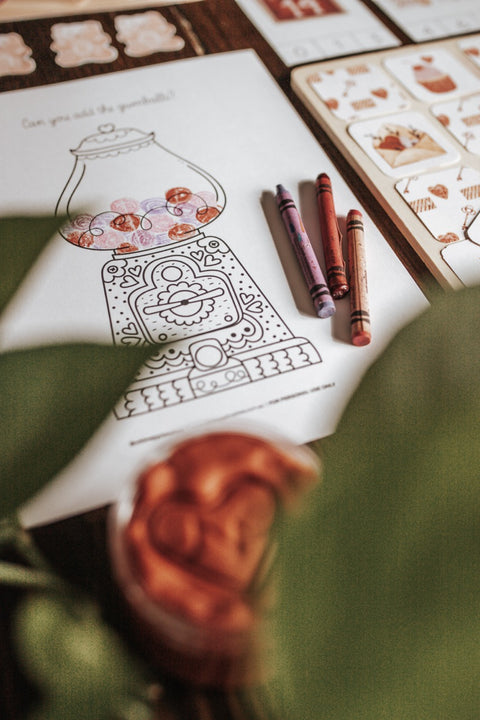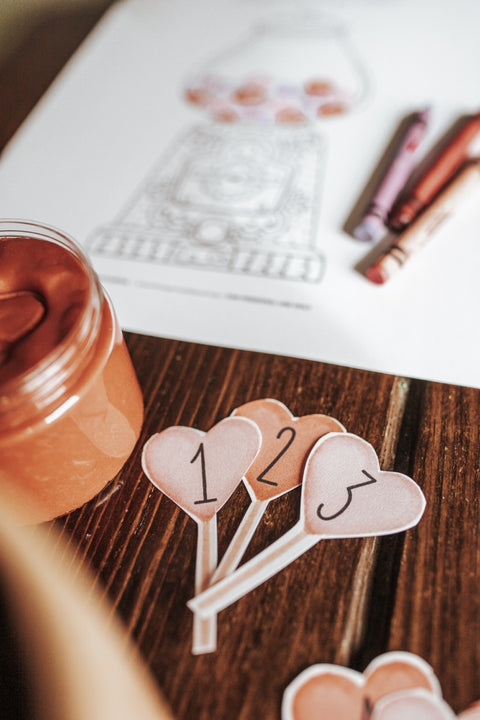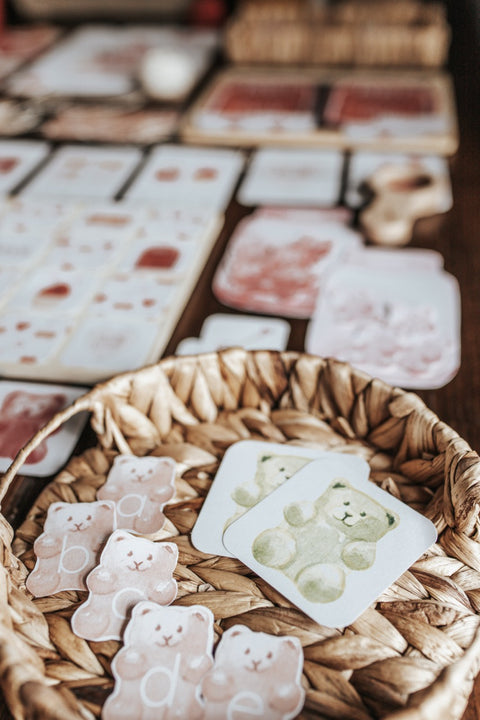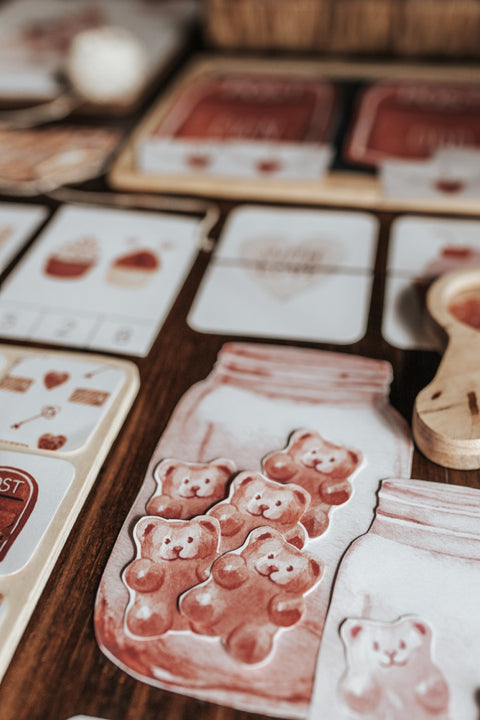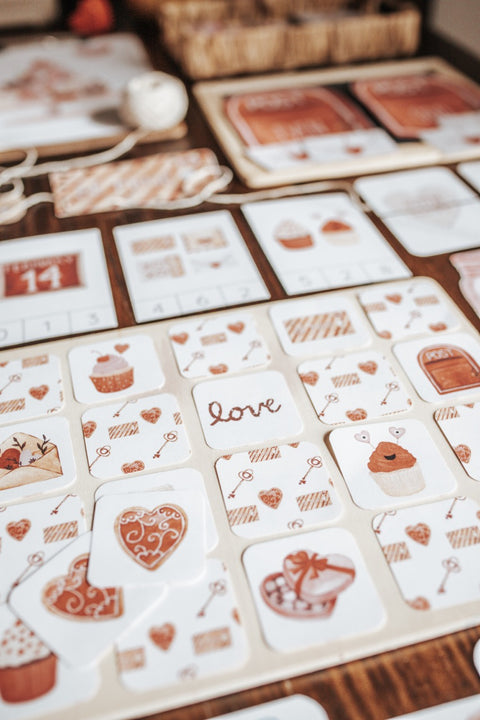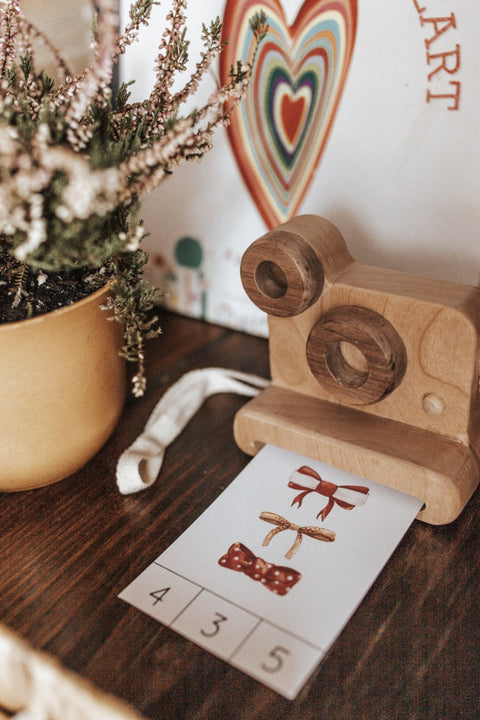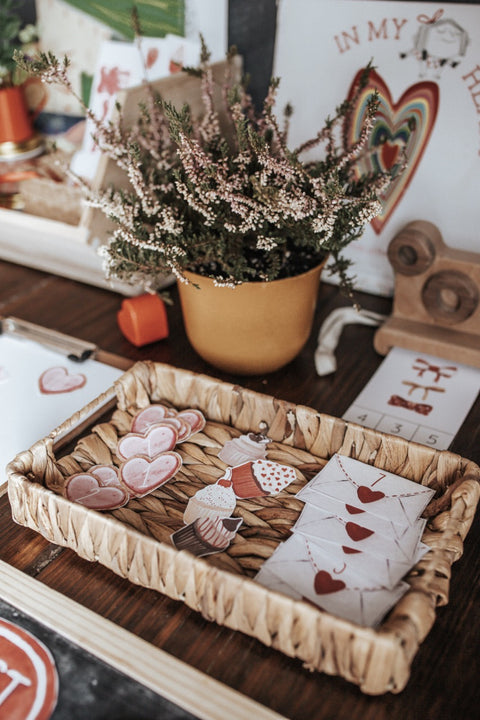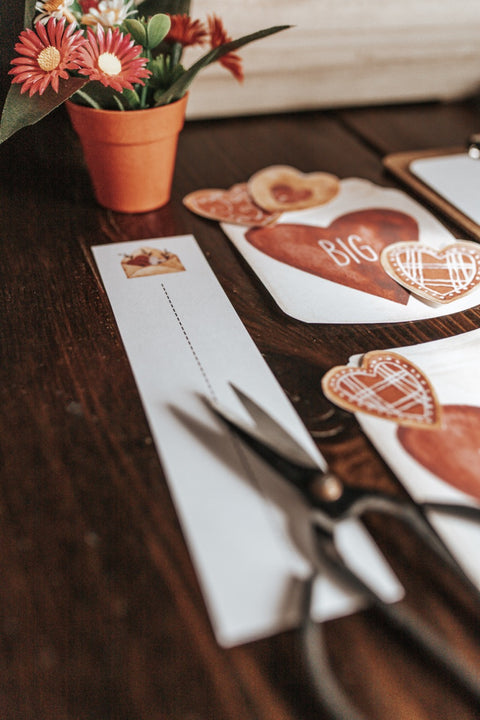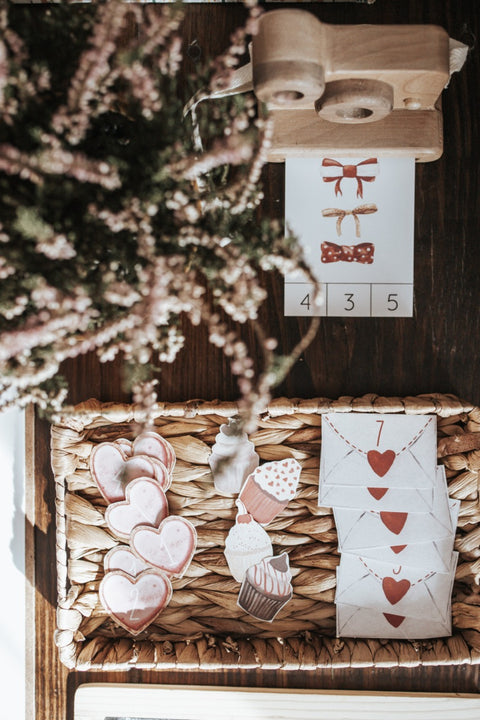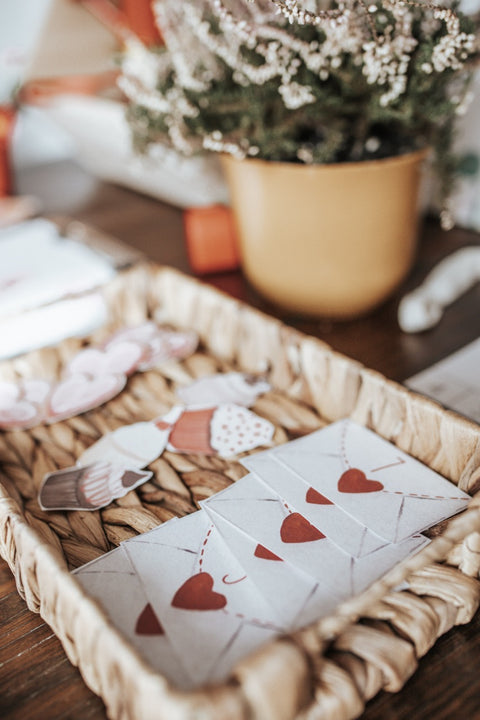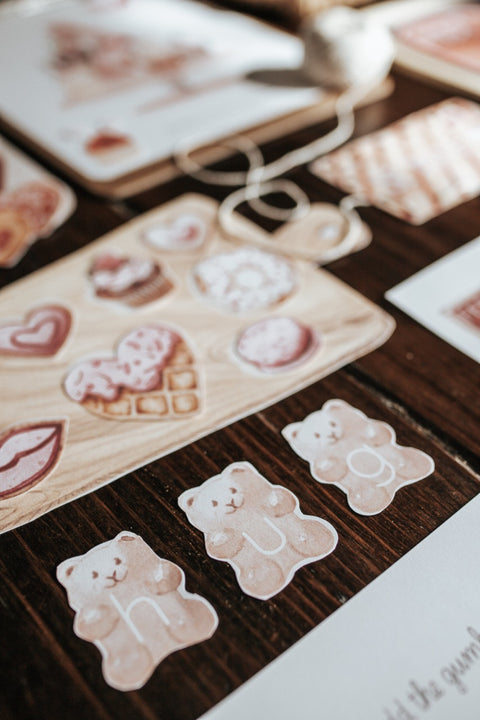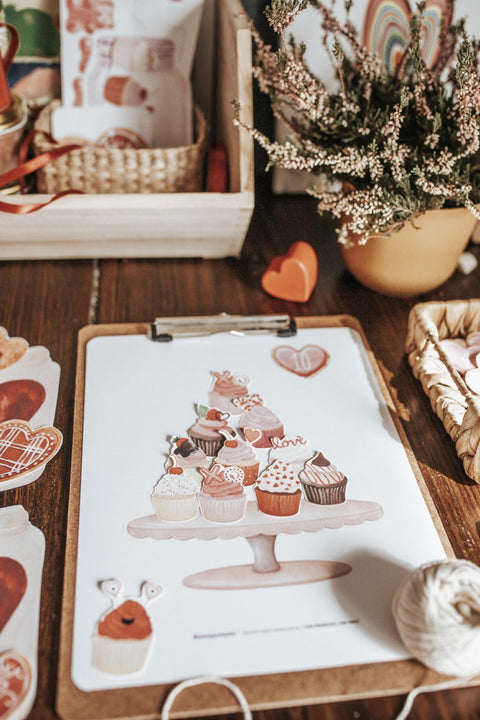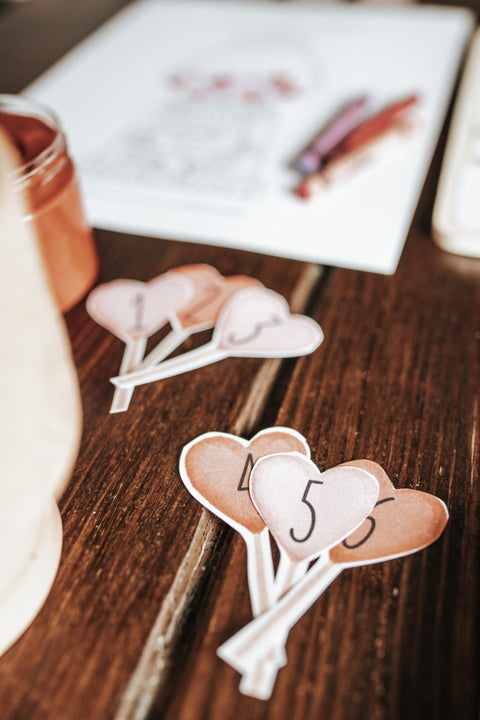 Harbor and Sprout
Valentine's Day Morning Basket
Fill your learning with love, friendship, and kindness in playful ways with our Valentine's Day Morning Basket!

Our themed morning basket packs are designed for children ages 2-6 and beyond. They feature a collection of playful, fun, hands-on learning activities that introduce and reinforce basic concepts and keep little hands busy and minds engaged. 
To make your own morning basket, find a basket, box, or container of some kind to place it all in. Activities in your morning basket may include books, coloring tools, puzzles, play dough, threading tools, small world figures, games, and nature objects. Use these items in tandem with your printable packs for a lovely set of activities for littlest learners!
This pack is a digital download and will be delivered via email upon purchase.

Here's what you'll find inside the Valentine's Day Morning Basket:
Count and Clip Cards: 

A number clip activity where children count the number of images and clip the correct number on each card.
Memory Match: A fun memory match game. Find the pairs!
Cutting Cards: Cut out the strips and along the dotted lines for fine motor practice!
Numbers in a Row: Place the lollipops in number order 1-20, or make your own numeric patterns.
Puzzles: Sweet and simple 2-piece matching puzzles.
Lacing Cards: Easy to prepare lacing cards- hole punch and string with a shoelace, yarn, or thread!
Odd and Even Number Sorting: Place the valentines in their correct mailbox based on whether they are odd or even.
Size Sorting: Sort the pieces between the big and little jars.
Color Sorting Gummy Bears: Sort the gummy bears by color and place them in their correct jars.
Building CVC Words: Use the letters to build the words on the cards.
Cupcake Count: A delicious and fun cupcake counting game where children identify the number and add the correct number of cupcakes to the cake stand.
Sweets Match: Match the sweet treats with their corresponding silhouette.
Match a Gummy Bear: Find the color pairs.
Alphabet Sheet: Fill in the letter with nature objects or decorate artistically in any way you'd like!
Coloring Sheets: Coloring fun for the whole family to enjoy
This morning basket is delivered as a digital, printable pack and is sure to and sweetness to your Valentine's season and beyond!
Simple Subscriptions
Get a discounted monthly credit to use on your H+S favorites